There are two ways to access the Email Library:
1. Click Contacts
2. Click the gear wheel to the right
3. Click the first option, Emails and Phone Scripts
OR
1. Click Call History ( or Non-dialing Admins: Account Circle Icon upper right/Email settings)
2. Click Dial Session Settings
3. Click Email Library
From within the Email Library, you'll see the One Touch Emails section and within this section, you may see some pre-written emails which can be edited or copied. The option to create your own One Touch Emails is also available by clicking the +Add One-touch Email button to the right.
There are editing tools available for use with your emails: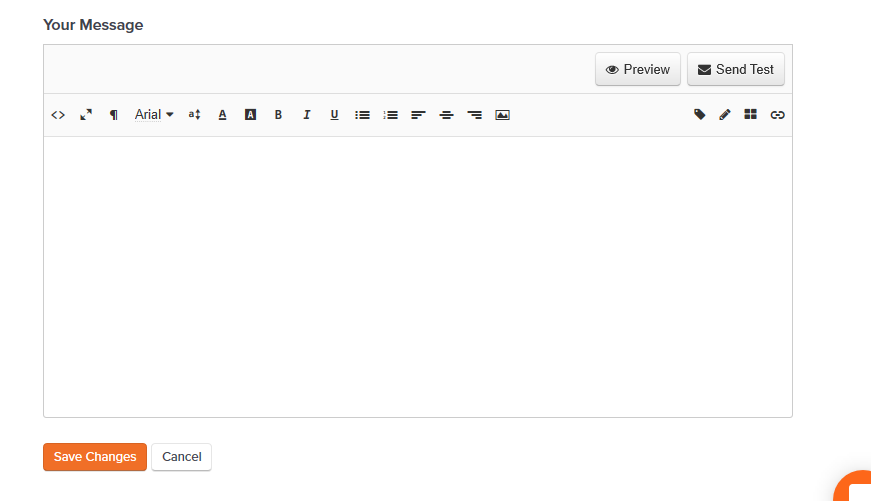 Here is a breakdown of the different tools in the message editor:

HTML allows you to edit your email in HTML directly .

FullScreen allows you to open the editing window to fullscreen.

Formatting will allow you to enter special type such as Heading size or normal.

Change Font Family lets you change the font of the text .

Change Font Size lets you change the size of your text.

Font Color and

Font Background lets you change these options.
You can also choose Bold, Italic or Underline as options.

There are several options for Lists and Text alignment as well.


Insert Image will allow you to choose an image to insert as cut and paste may not work in the editing window.
To the right side of the window you have an options to:
insert a personalization code


add a smartpack or resource

or insert a hyperlink

Formatting Tip: If you cut and paste or create an email and the spacing is double spaced, you can change this to single spacing by using Shift+Enter . For example, if two lines are spaced double, go to the end of the first line, delete the space and use Shift+Enter to make a single space.
It is not recommended as best practice to copy and paste from Word or other documents into emails as this can change the formatting and create issues with the HTML in the email. If you want to do this, it is best to copy and past into a notepad document first to remove all formatting, then copy from Notepad into the email editor and then re-format your email.
Please Note: Our emails do not support Emoji's at this time. If you would like to use an emoji, you will need to save it as an image and use the option to insert as an image.