Within PhoneBurner, you have the ability to send a SMS message with the click of a disposition button within a dial session.
This article will review how to set this up.
You will select the My Account/Settings icon in the top right of your account, then select Dial Session Settings.
From there you will choose the vPhone tab, then SMS Library.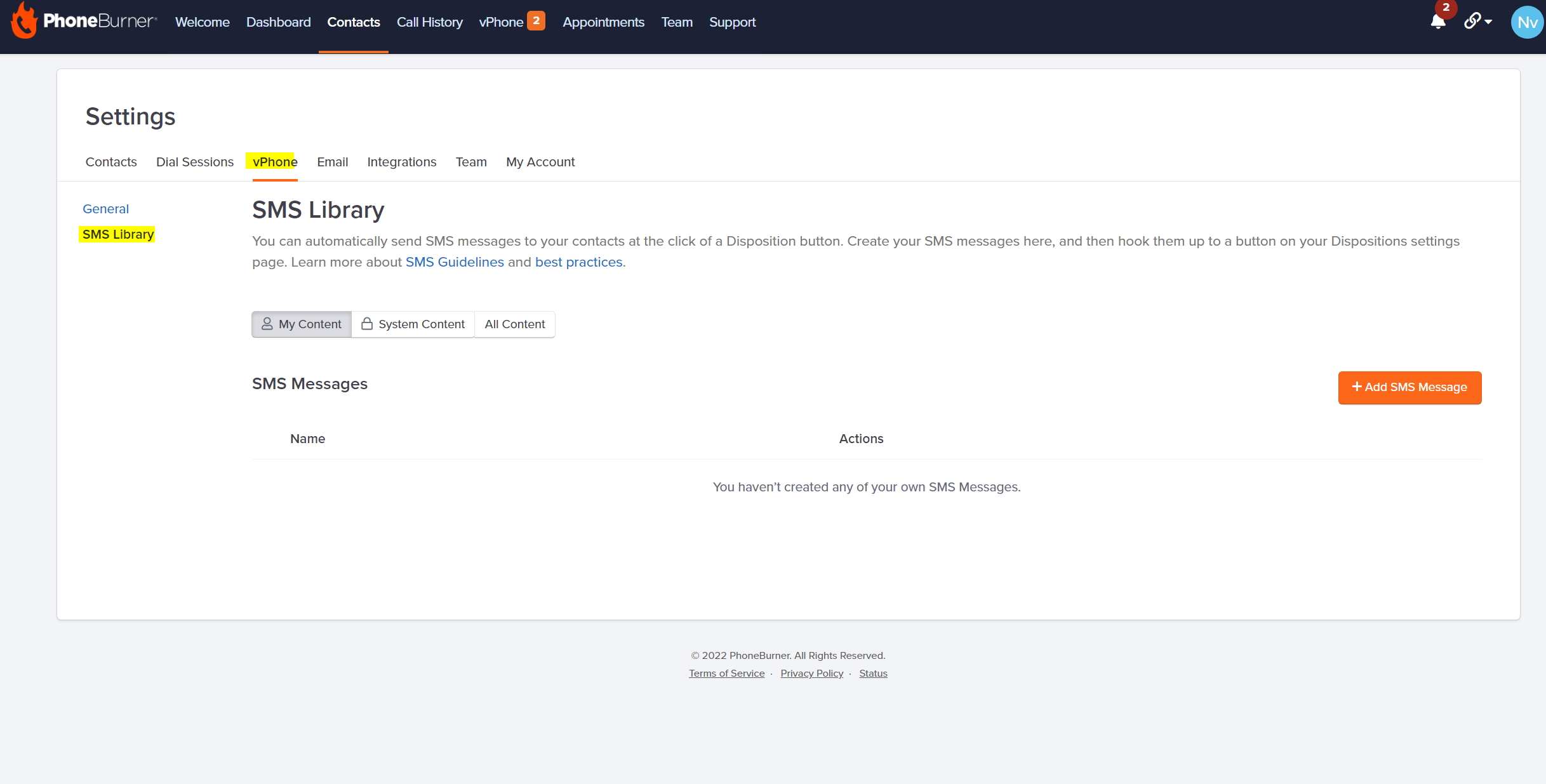 The SMS library is where you can draft your saved SMS messages to add to dispositions within your account.
To begin your SMS message you will select the Add SMS Message icon to the top right.
Once selected, you will be able to draft your SMS message: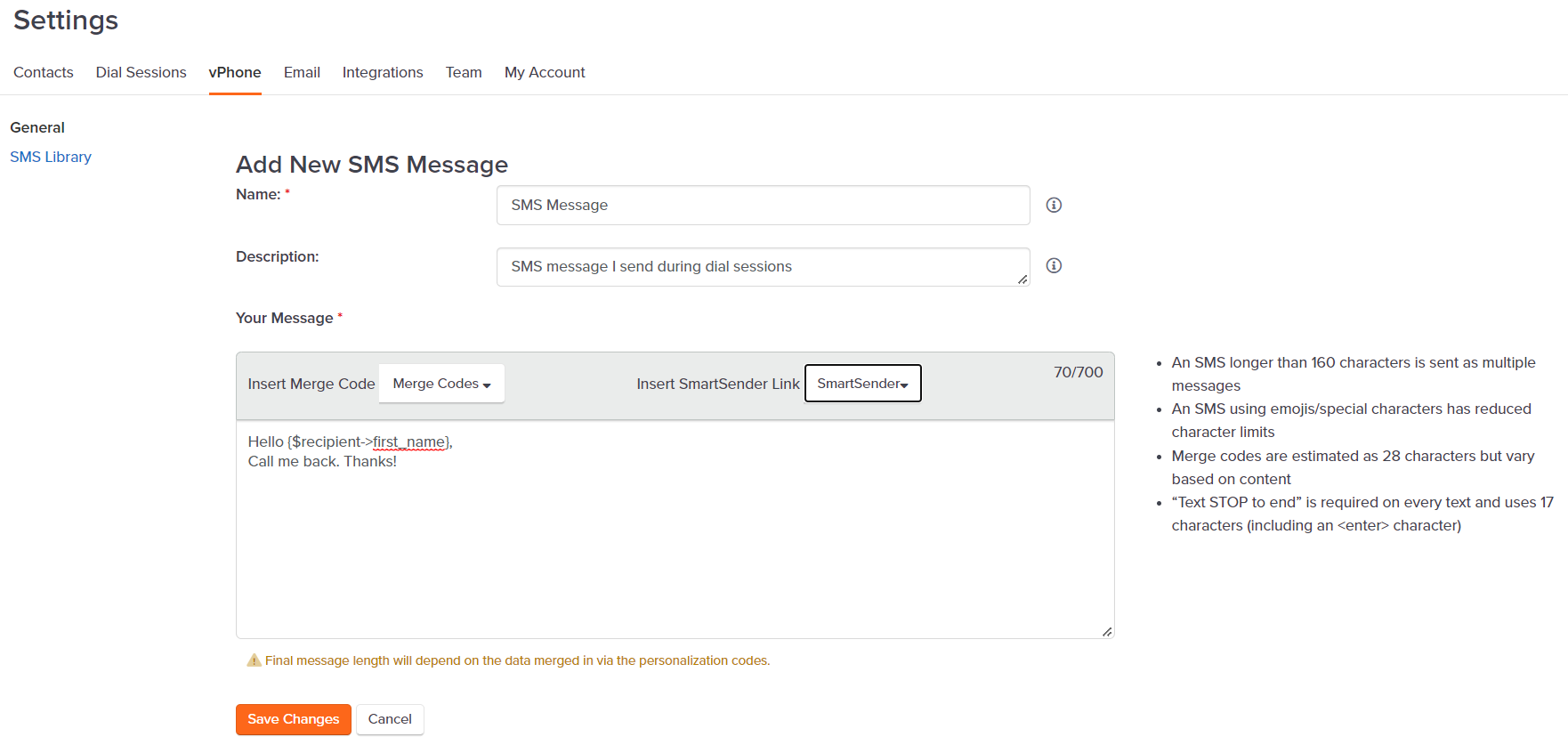 Some notes about your SMS message drafts:
An SMS longer than 160 characters is sent as multiple messages
An SMS using emojis/special characters has reduced character limits
Merge codes are estimated as 28 characters but vary based on content
"Text STOP to end" is required on every text and uses 17 characters (including an <enter> character)
SMS messages are unable to include images, but you can add a SmartSender link.
When writing a SMS message you can use the Merge Codes to pull data from a contact record into the SMS message.
Now that your SMS message is written and saved, you are now ready to add it to a disposition button.
To navigate to your dispositions from the SMS Library, select the Dial Sessions tab, then Dispositions will be to the left to select.
You can add a SMS message to your dialing set button group as well as your live answer button groups. Select the answer set you wish to add the message to.
(Below a message is being added to the voicemail button within the dialing set button group)
Select the button group, then select the button you wish to add your SMS message to.
Once selected, you will see a dropdown for SMS message, Select the message in the dropdown and save:
Now you are able to send a SMS message in a dial session, when the voicemail button is selected.