One of the two ways you can send SMS messages with the vPhone feature is by sending directly from the contact record. This article will walk through how to do that.
First, select the Contact tab, which will take you to the Contact Manager. From there you will select the contact you wish to send a SMS message to: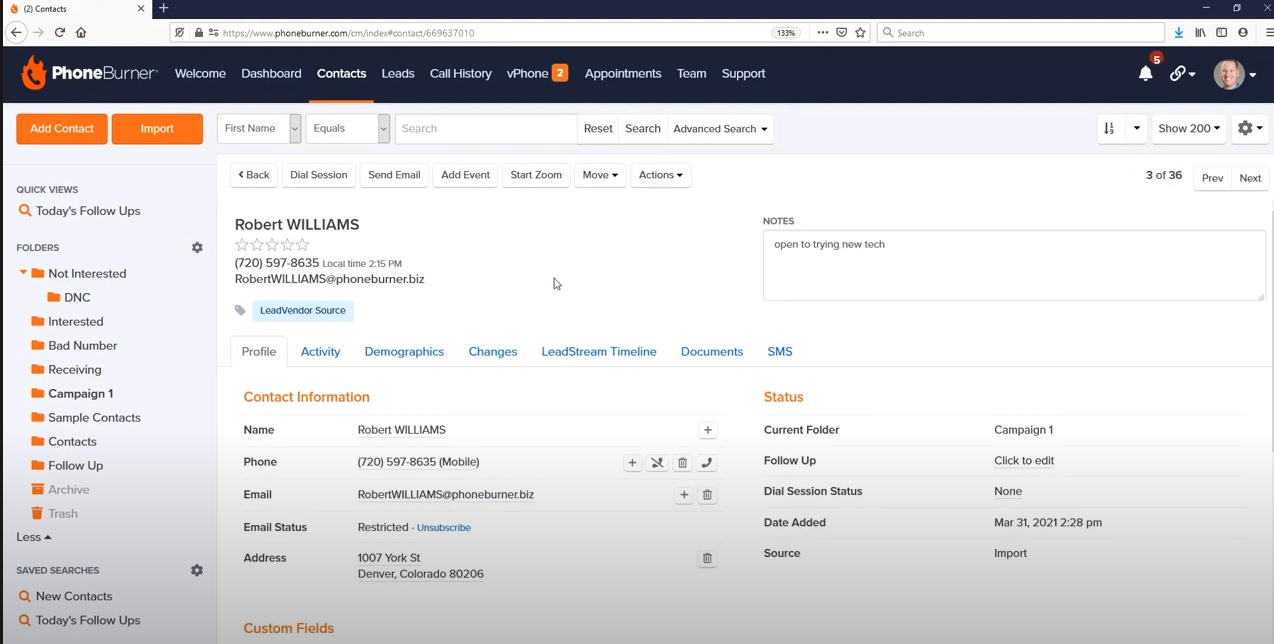 When you have a vPhone number assigned, the contact record will have a SMS tab. When selected you will see any phone number associated with the tab. (In this example there is only one number associated with the contact record: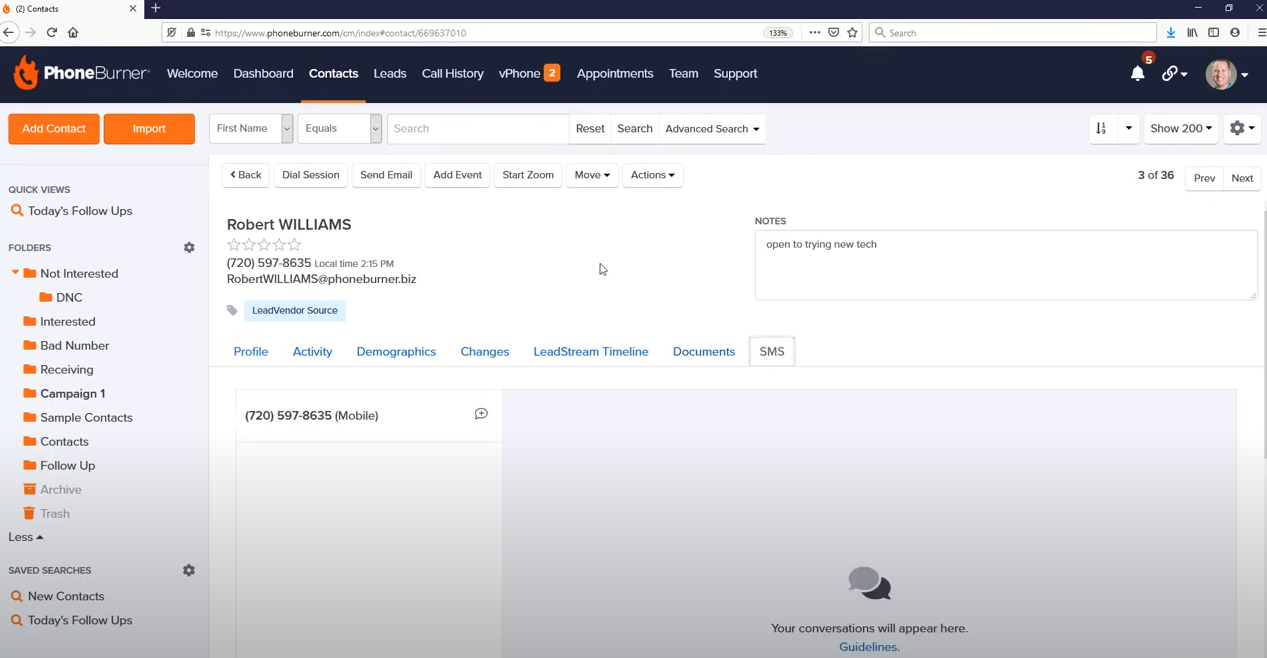 Once you select the number you wish to message, you can begin typing your message: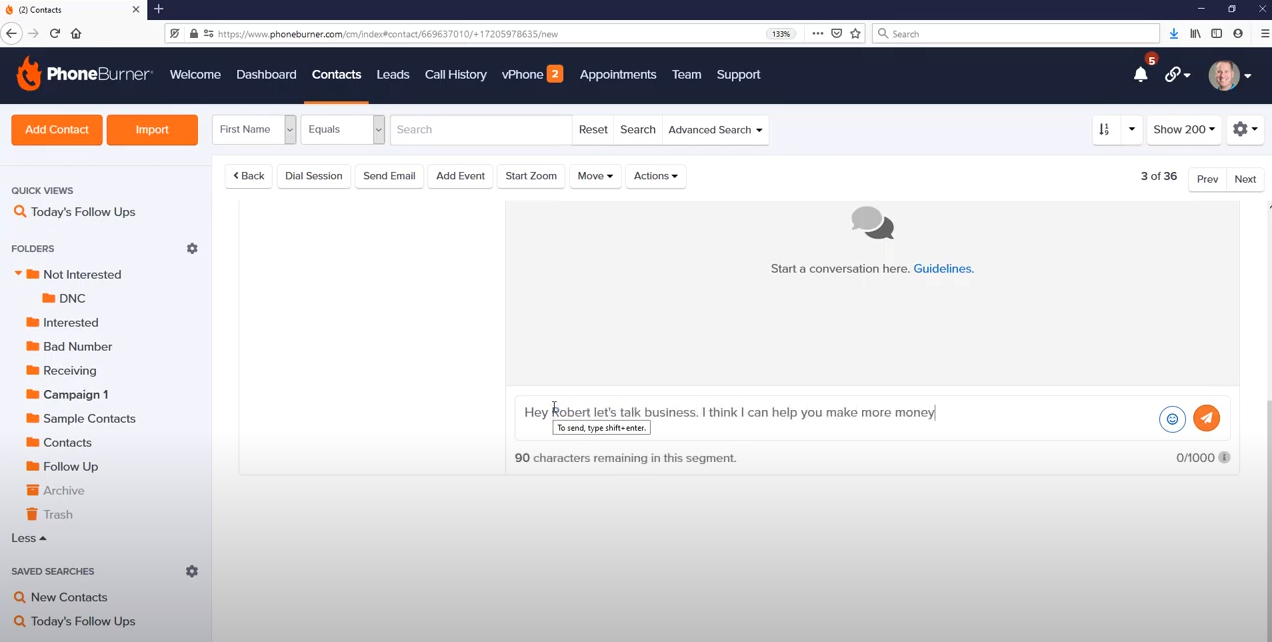 Once you have drafted your message, you will select the orange icon to send.
Each SMS message is limited to 160 characters. Any message more than 160 messages will be broken up into multiple segments. Each segment will count against your total SMS limit for the month.
If you do not see the option to send the SMS or have a message that it is not available, please see SMS Compliance information.