We are going to review how to send a custom SMS message while in a dial session.
To begin this process you will begin your dial session. Once your dial session window is up you will see a tab for SMS to select: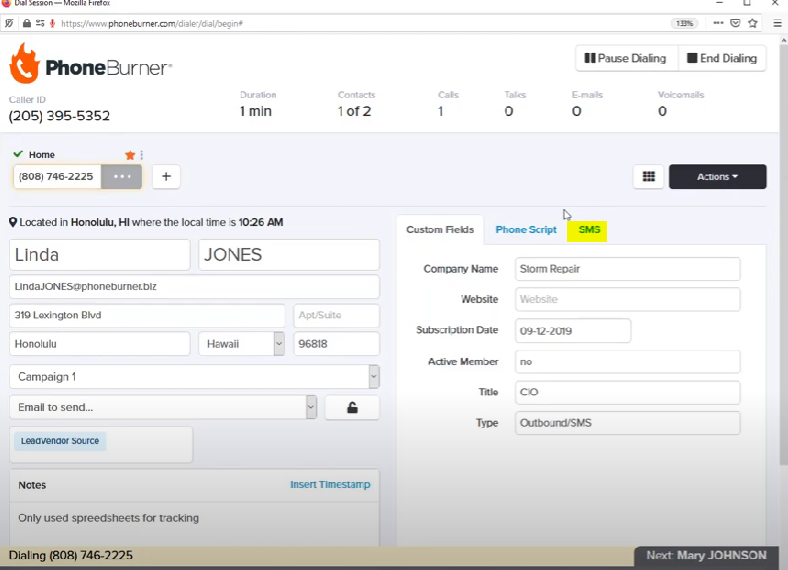 Once the SMS tab is selected, you will see the numbers associated with that contact.
You will then select the number and begin your thread: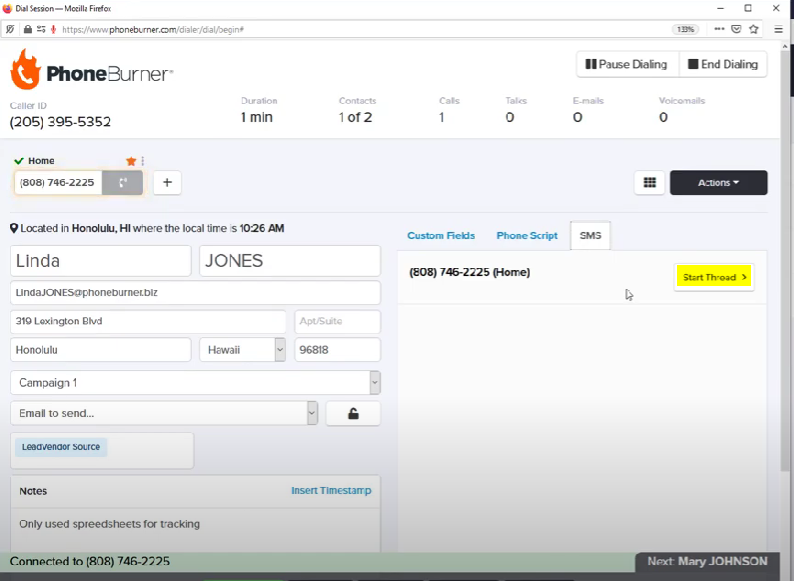 While speaking to your contact, you can draft your SMS message to them and hit enter to send: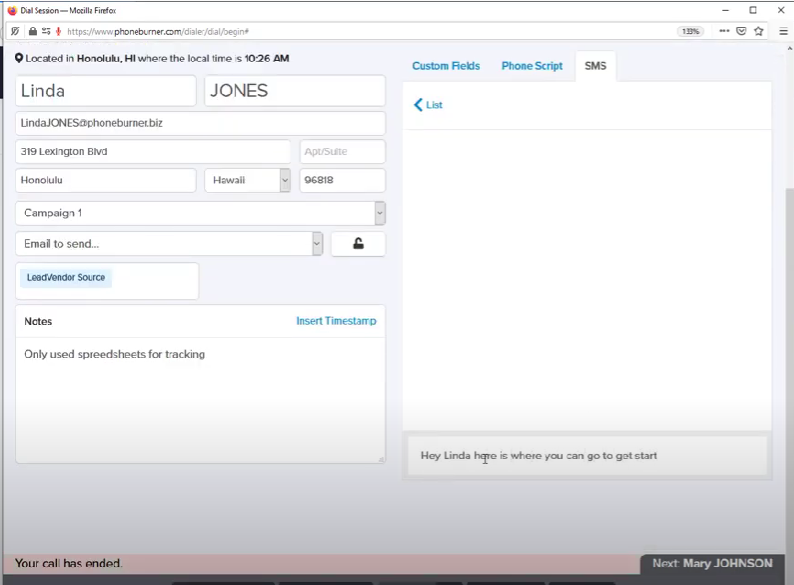 You are also able to see SMS responses to a contact while in a dial session: