Adding Contact Notes to Layouts
When viewing the list of your contact records outside of a dial session, you can set the Description and the most recent Note to be automatically displayed.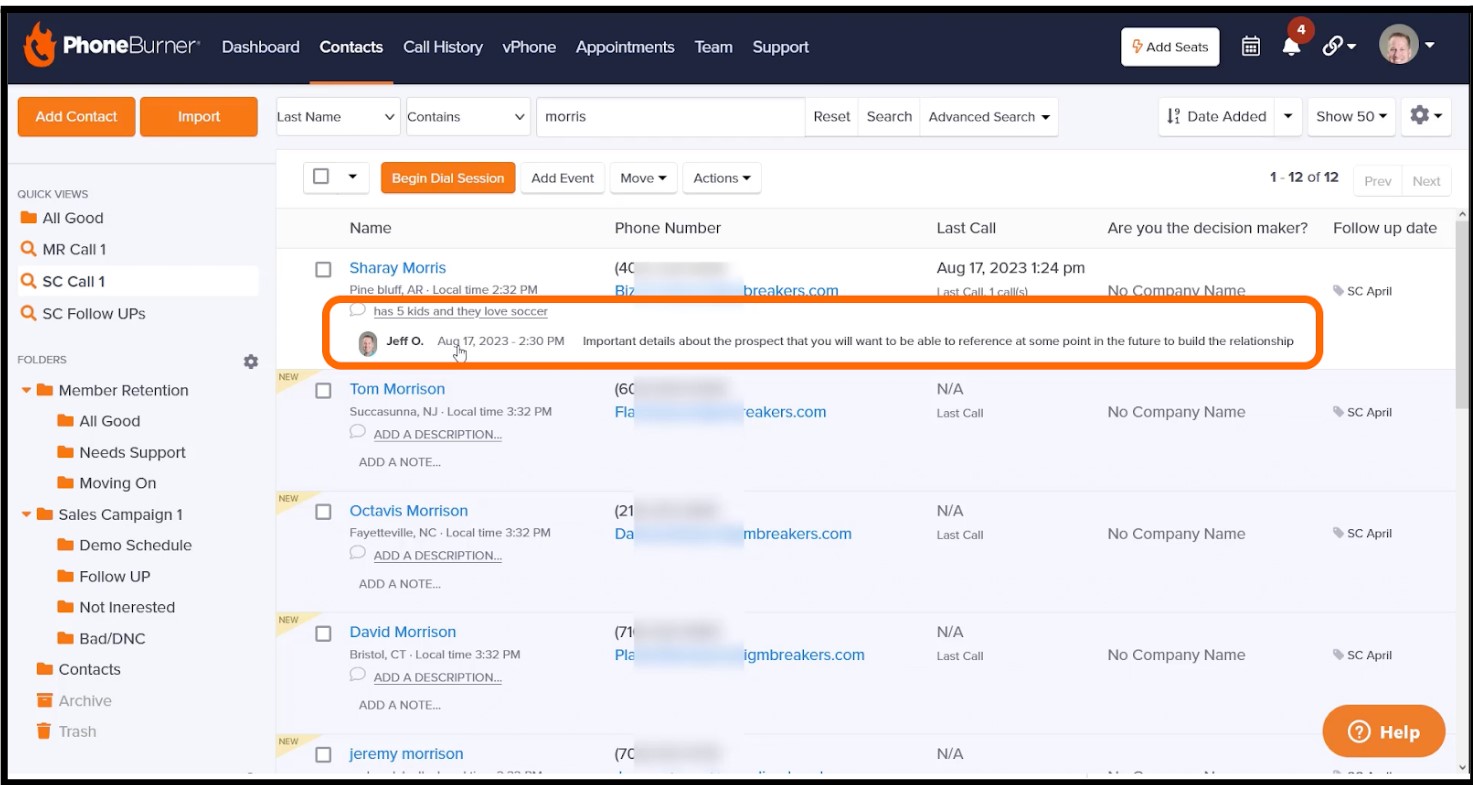 Step 1: Go to Settings
Step 2: Select Layouts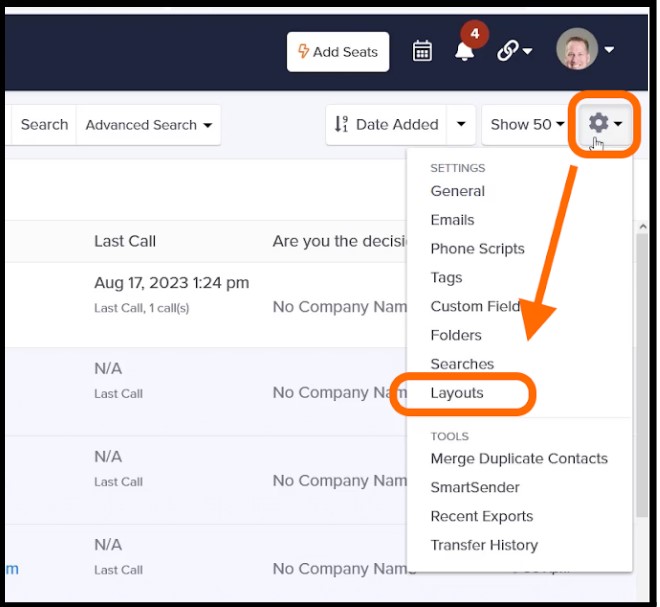 Step 3: Select the Layout you want to add this field to and click edit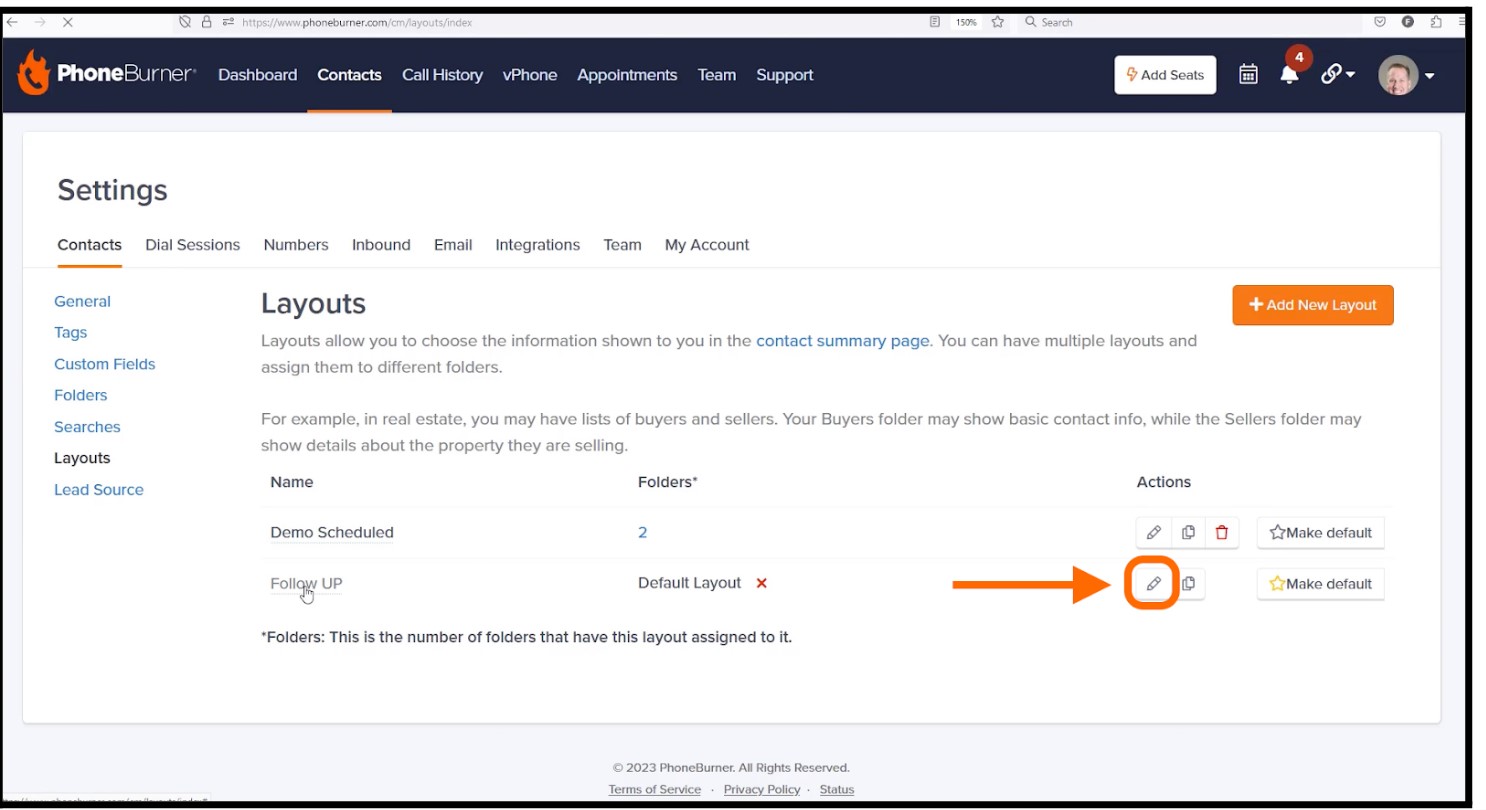 Step 4: Select Add a new row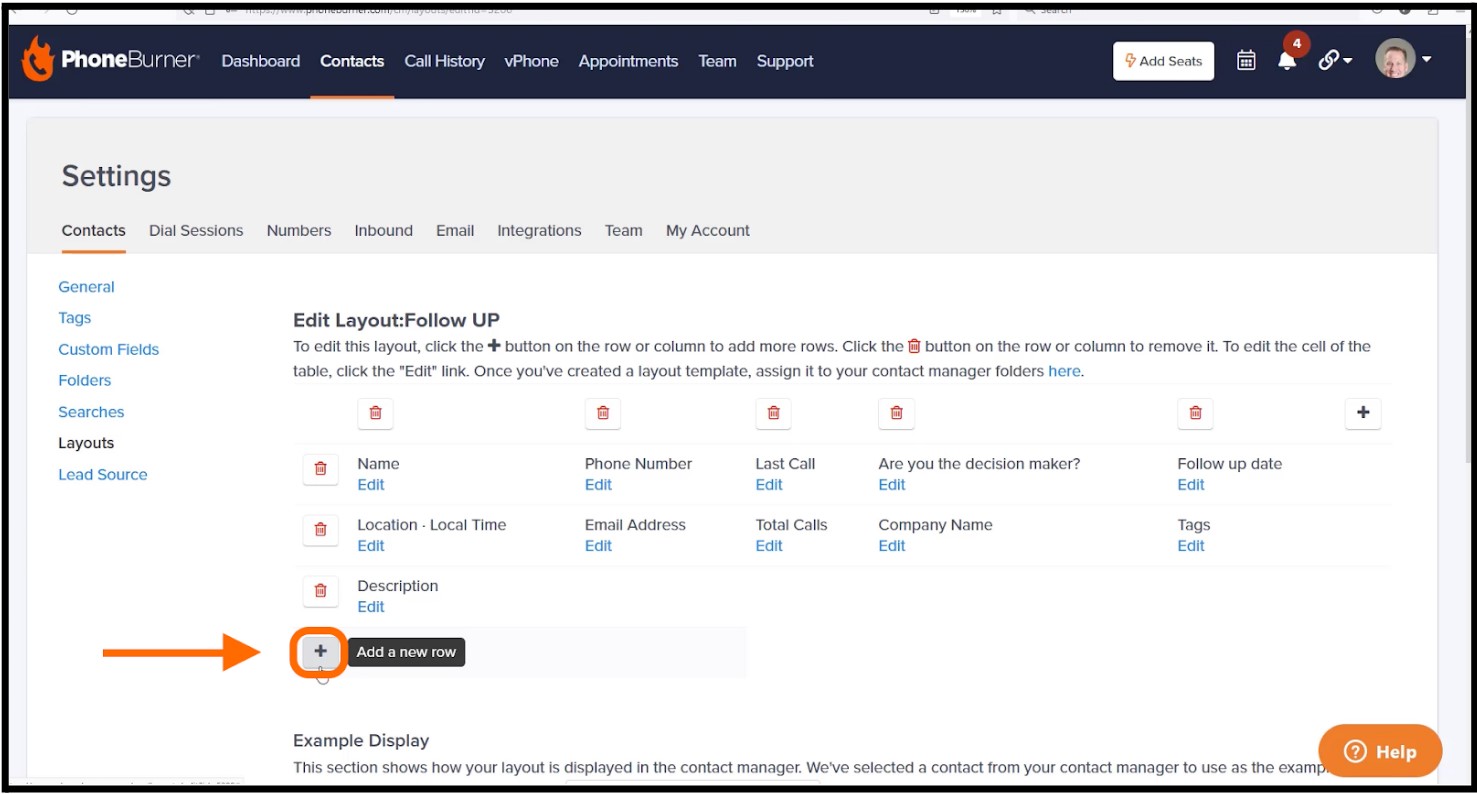 Step 5: In the new row, select edit for the empty space in the first column
Step 6: Select Notes or Description as the Data Point drop-down
Step 7: Select the column span that extends through the entire layout
(Example: 5 columns, Column Span = 5)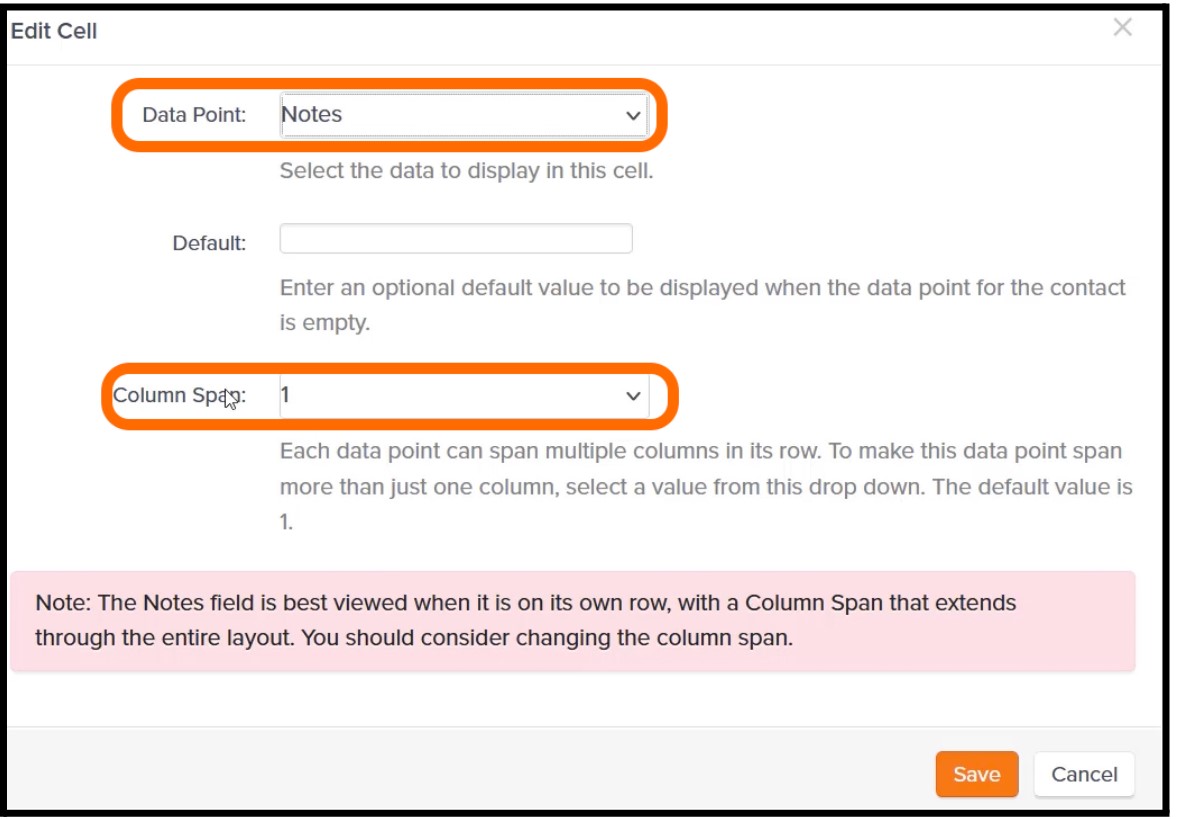 Step 8: Make sure to save your changes!
You will need to follow these steps for both the Notes and Description fields. Once complete you will be able to see the Description and the most recent Note for each of your contact records in the list view.
Watch the video below to see this process and learn how to use Contact Notes.