Go to Dial Sessions>PhoneBurner Settings>DNC  the list is found there.
Team Administrators can add numbers manually, delete them individually or delete all.  Deleting DNC entries does not delete the related contact. It removes the phone number from your dnc and leaves the contact in your contact manager.
If you are on a team, adding a number to the DNC list will add it to the entire teams list.
The dialer will skip numbers that are marked DNC.
If you are on a team, your administrator may restrict your ability to remove or manually add number to the DNC. 
If you do not see the options to Delete or Add, they will need to give you permission to manage the DNC.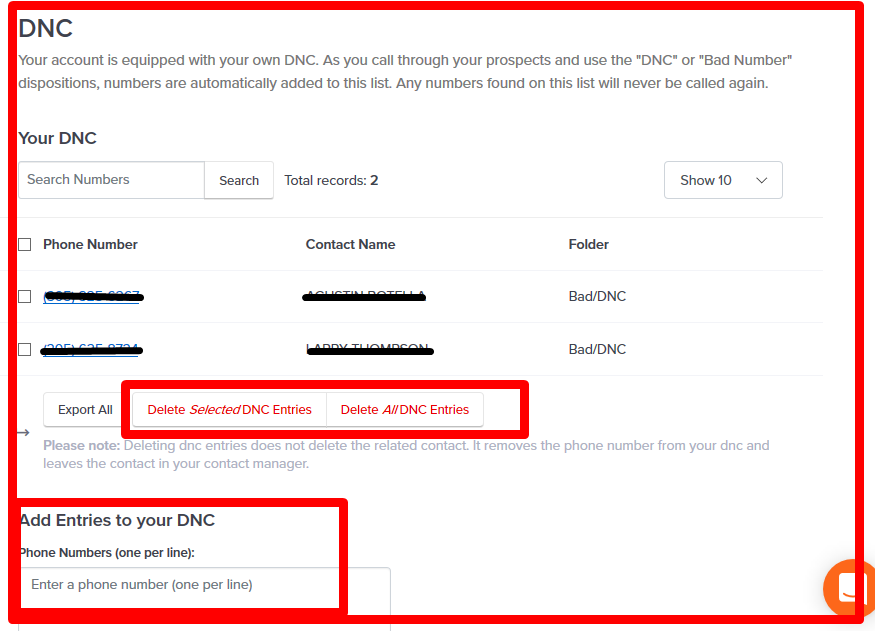 Manage DNC: Team admin, go to team, click edit button by the team members name and choose if you want the user to be allowed to add or remove from the DNC other than via the disposition buttons. 

Occasionally you may come a contact that shows as being on the "global DNC" list. These contacts have been added by PhoneBurner and cannot be dialed. They may have contacted us directly and asked to be removed from our databases or they may have been removed for other reasons at the discretion of management. These are permanently restricted and CANNOT be removed from our system .