PhoneBurner dial times are restricted to 8:00 AM - 9:00 PM by default in order to comply with federal telemarketing regulations.
Please be aware that certain states may have more restrictive time limitations.
Select: My Account-Dial Session Settings-Calling Times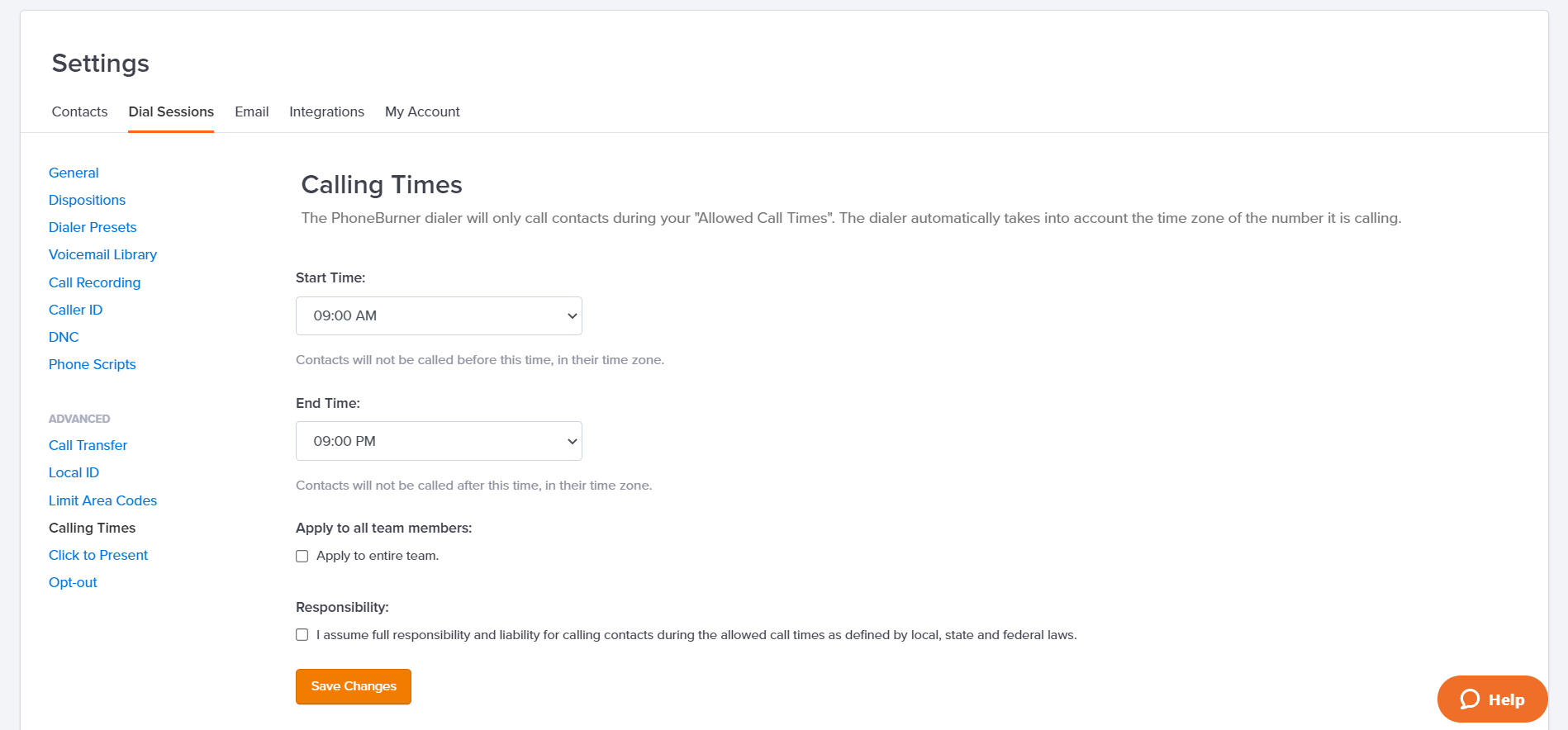 Here you can adjust the allowed call times for your team or solo account.
You can extend them with understanding that you agree to abide by local laws and understand the ramifications of dialing outside of the normal hours.