Sometimes while setting up a dial session with Phoneburner in Salesforce, you may see that you have less contacts selected than you though you did or certain contacts are not being dialed. One of the reasons this can happen is if you have custom phone fields set up in your Saleforce account.
First, Check the contact to see if there are phone number to dial in any place other than the standard fields that are mapped.

When setting up the integration with Saleforce on Phoneburner.com, you can choose to map any additional phone fields you may have using the Salesforce API name. Each custom field has its own API name in Salesforce. To access this name (in classic mode), click Setup -> Customize -> Contacts -> Fields. Locate your custom phone fields and copy-paste the value from the "API Name" column. Repeat these same steps for Leads by opening Setup -> Customize -> Leads -> Fields.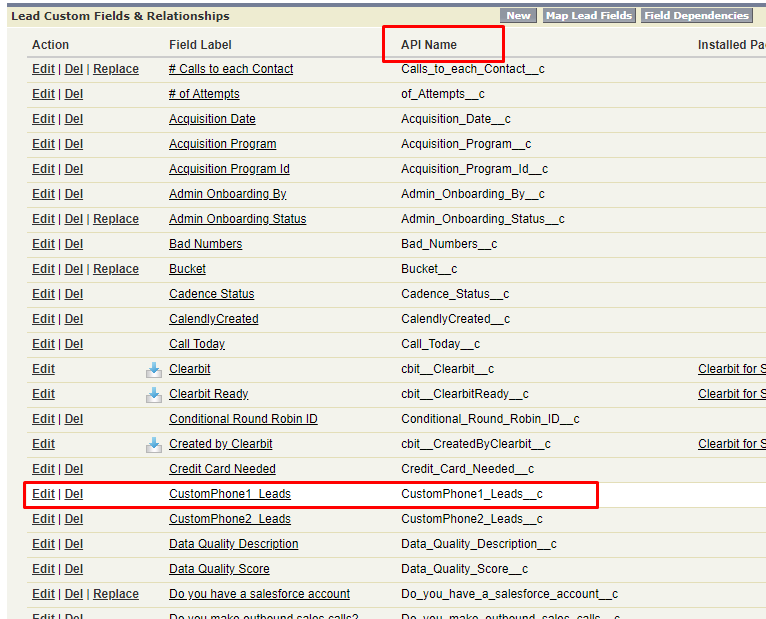 Go back to Phoneburner.com and choose the account circle icon upper right and choose Integration settings from the drop down and go to salesforce and enter the custom field info in the new field mapping.