PhoneBurner allows agents to record their conversations with contacts. This can be managed from the admin level or the solo account level. Below are a few steps to recording and managing this feature.
Admin Turns on Call Recording
1. Log into your admin account and click the account icon in the top right hand corner.
2. Click on Dial sessions (under settings) and go to Call Recording.
3. Choose an option from the drop down to turn on call recording for inbound and outbound, inbound only or outbound only.

3. When this feature is turned on, by default, calls for agents are NOT being recorded and agents have the ability to choose whether or not their calls are recorded. To change these settings click the Team tab in the top panel.
4. Click Edit next to an agents name
5. Change the Record Calls and Manage Call Recording line items. These changes will automatically save.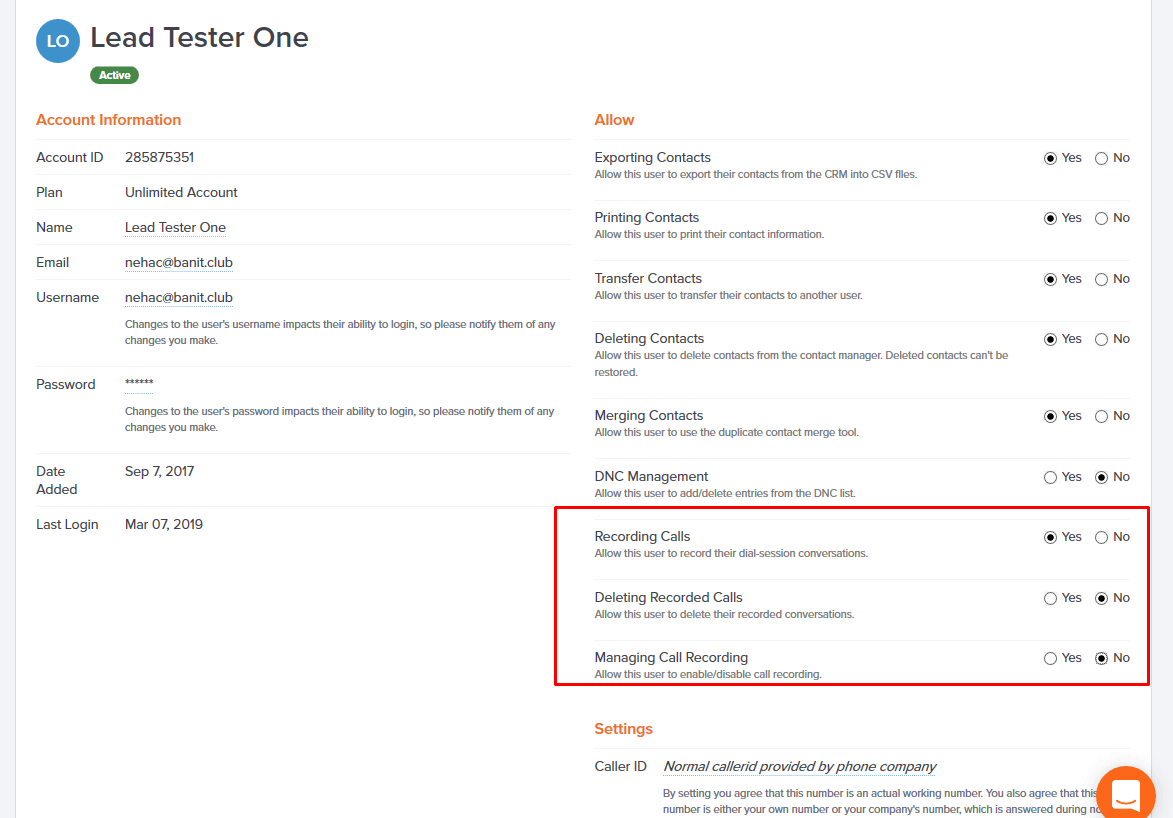 Solo account turns on Call Recording
1. Click Call History>Dial session settings

2. Find and click Call Recording and follow the on screen instructions.
Please note: ONLY calls dispositioned as Live answers are recorded. Voicemail and other non-answered ( default dialing set) calls are not recorded.