PhoneBurner allows (and encourages) you to send emails through your own SMTP server. Follow the instructions below to better understand this process.
1. Click account icon in the top right hand corner, then My Account a. Under the heading Email you'll see the option Custom Email Sending Server (formerly SMTP server): click this.
2. Follow the on-screen instructions to set up your own SMTP server with PhoneBurner. Please keep in mind there are a large number of variables here and you may need to consult with your IT department before proceeding.
3. Gmail and Office365, as well as some other email servers, will require you to set up 2 step authentication to and an app password to set up 3rd party access to your email. Please check with your service provider for information on how to set this up.
For Gmail/GSuite you can now choose the first option and it should connect fairly easily.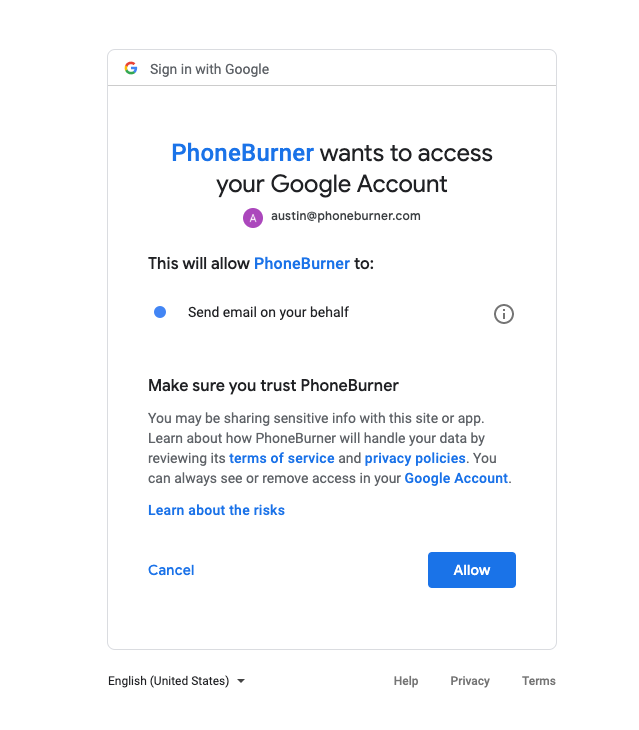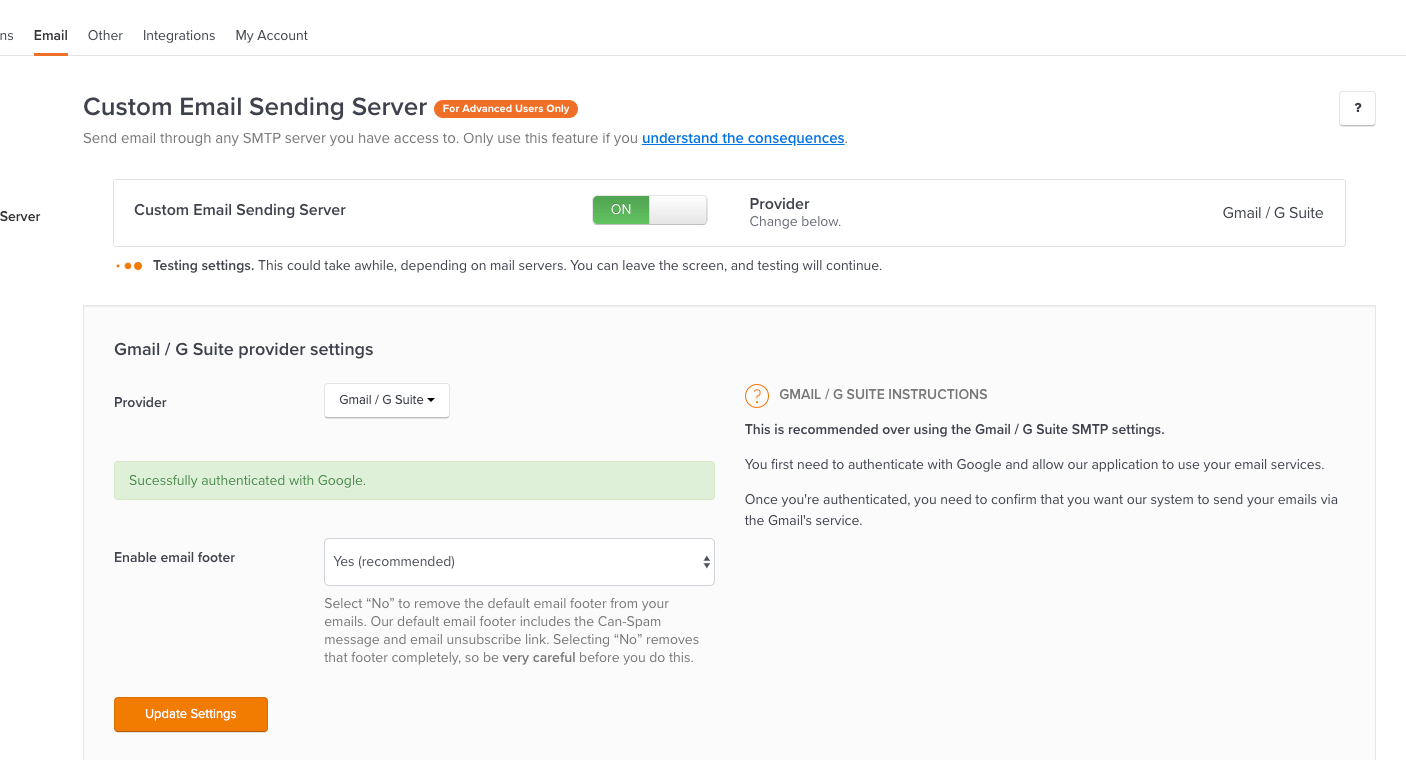 If you are not using one of the preset email options in the drop-down, then choose other and you will have to contact your provider to find the settings you need to use.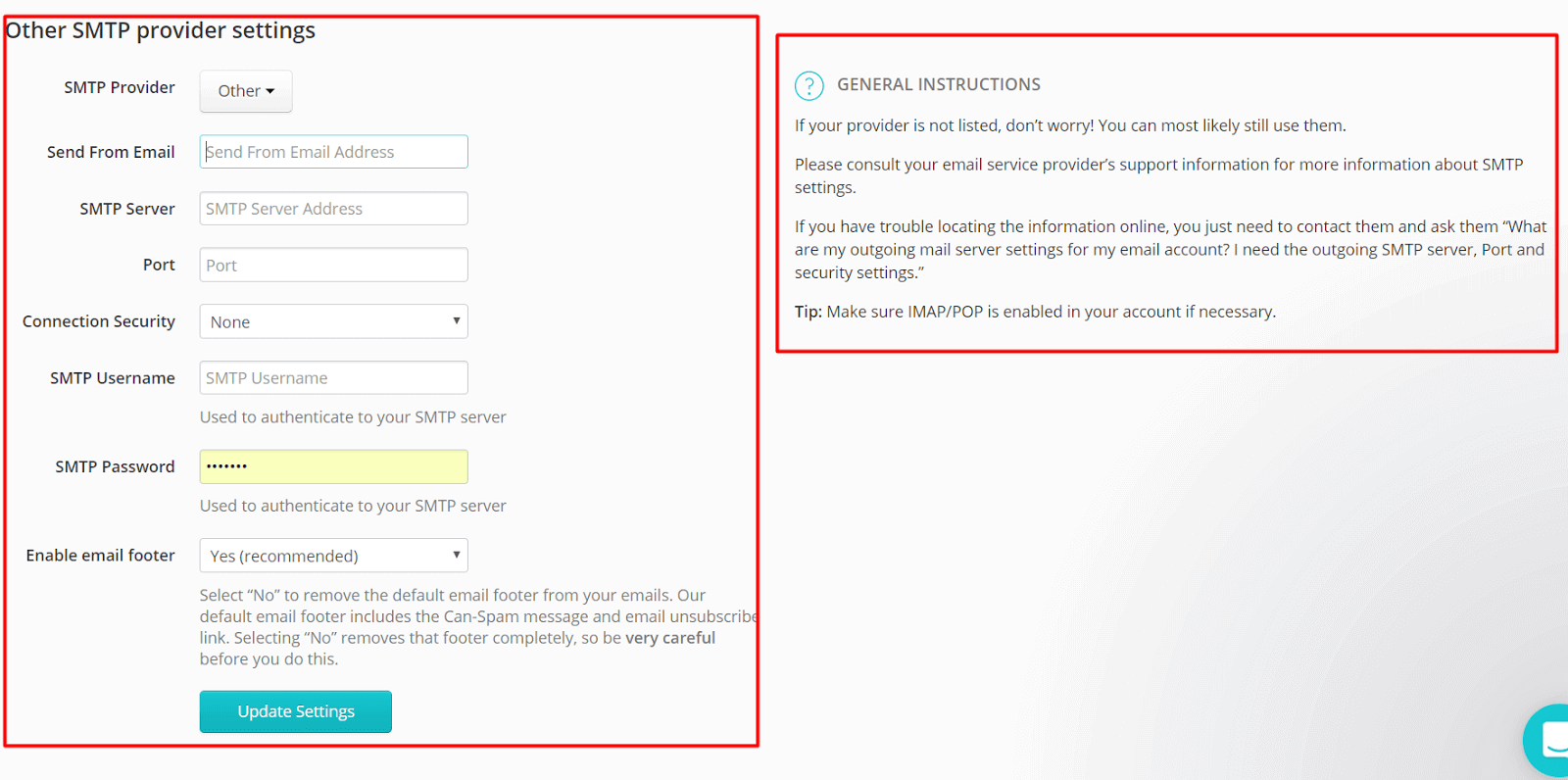 ZOHO MAIL /SMTP.ZOHO.COM
You will need to check with Zoho mail about the settings to use and should try setting up two-step authentication to see if this will allow a connection .

https://www.zoho.com/mail/help/adminconsole/two-factor-authentication.html#alink5

For reference on setting up SMTP with Zoho:

https://www.zoho.com/mail/help/zoho-smtp.html
Don't know who your email provider is?
A quick way to find out whom your email provider is if you are unsure is to enter the domain of your email into https://mxtoolbox.com/.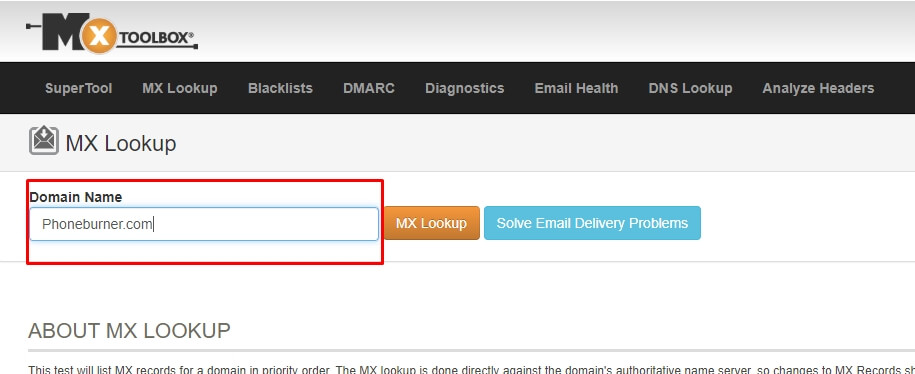 MX lookup will tell you whom your provider is based on the domain of your email.