On 08/27/2020 Phoneburner made a change to the Quick Views area and removed the New Contacts list from this view, but created a way to make your own custom Quick Views by pinning folders and saved searches to the view for easy access.
If you no longer see your "New Contacts" and this is something you want to use again, you can put it back in place by using a saved search and then Pinning it into place.
First, go to your saved searches below your folders and look for the one titled New Contacts, if it is there, then click the gear icon near it to get the saved search editing page.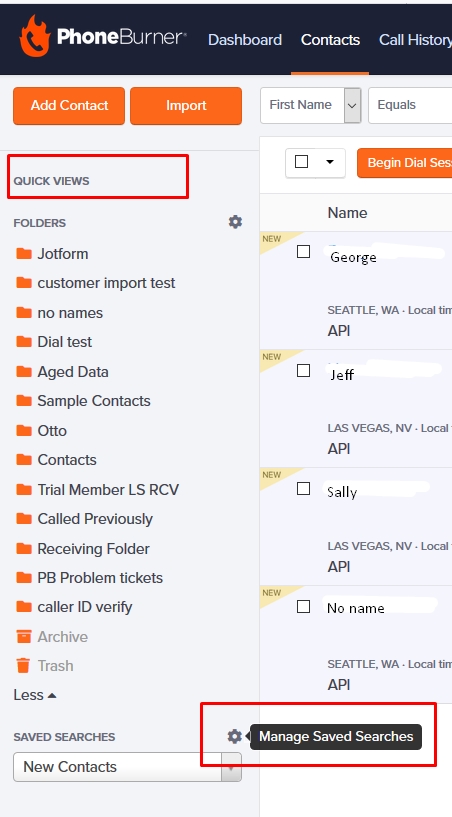 From there you can pin the list to your Quick Views.

If you do not have a "new contacts" saved search, you can create one by searching with an Advanced search for contacts marked as new and then pin it using the steps above.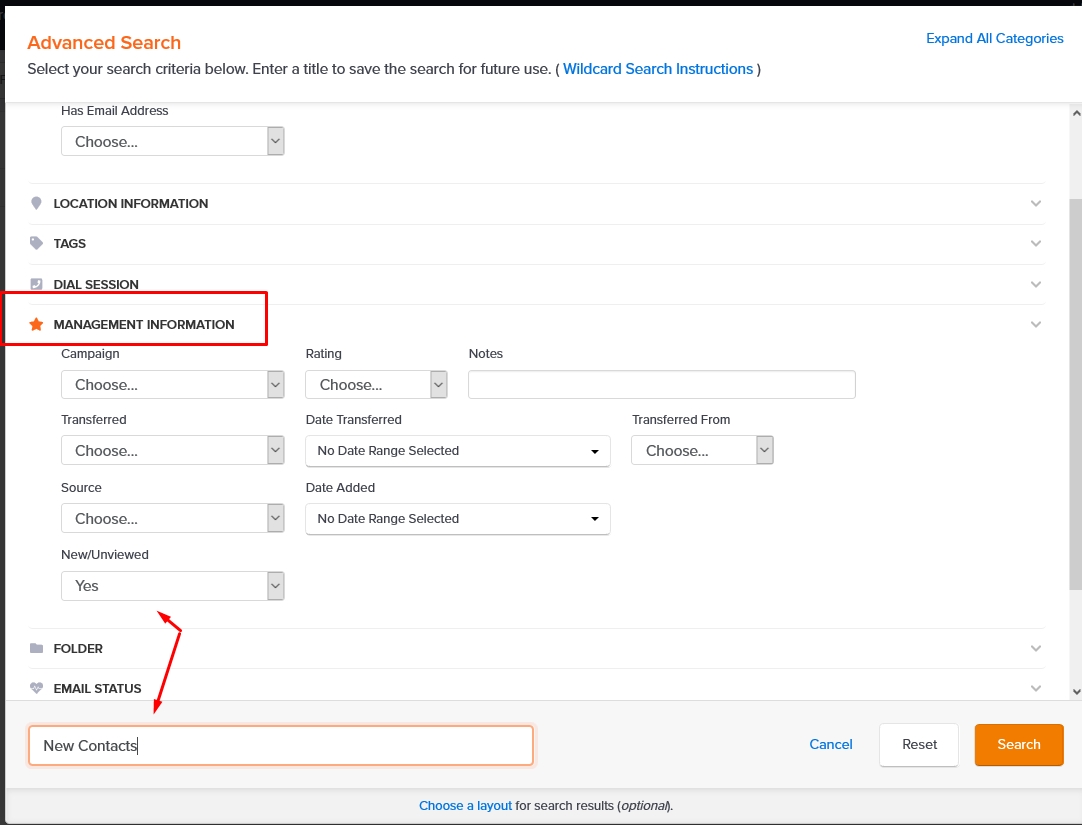 This new addition also allows you to Pin folders to your quick views.
Click the gear icon by folders and manage folders and select the thumbtack to pin the list.