You are able to have one "Super Admin" with full access to the account and then you can have "Sub-admin accounts" but there are some rules to this as PhoneBurner uses a tiered structure in accounts. 
A: Sub admins do not have access to the Main admin account settings or folders and though they may see shared folders, they can't see the contacts in them in a Standalone team . 
B: Sub admins only have access to users placed directly under them in the account.
C. If the team is using Local ID and the Sub-Admin is a dialing seat, they will not have access 

to the Local ID's purchased in the Super Admin account when dialing.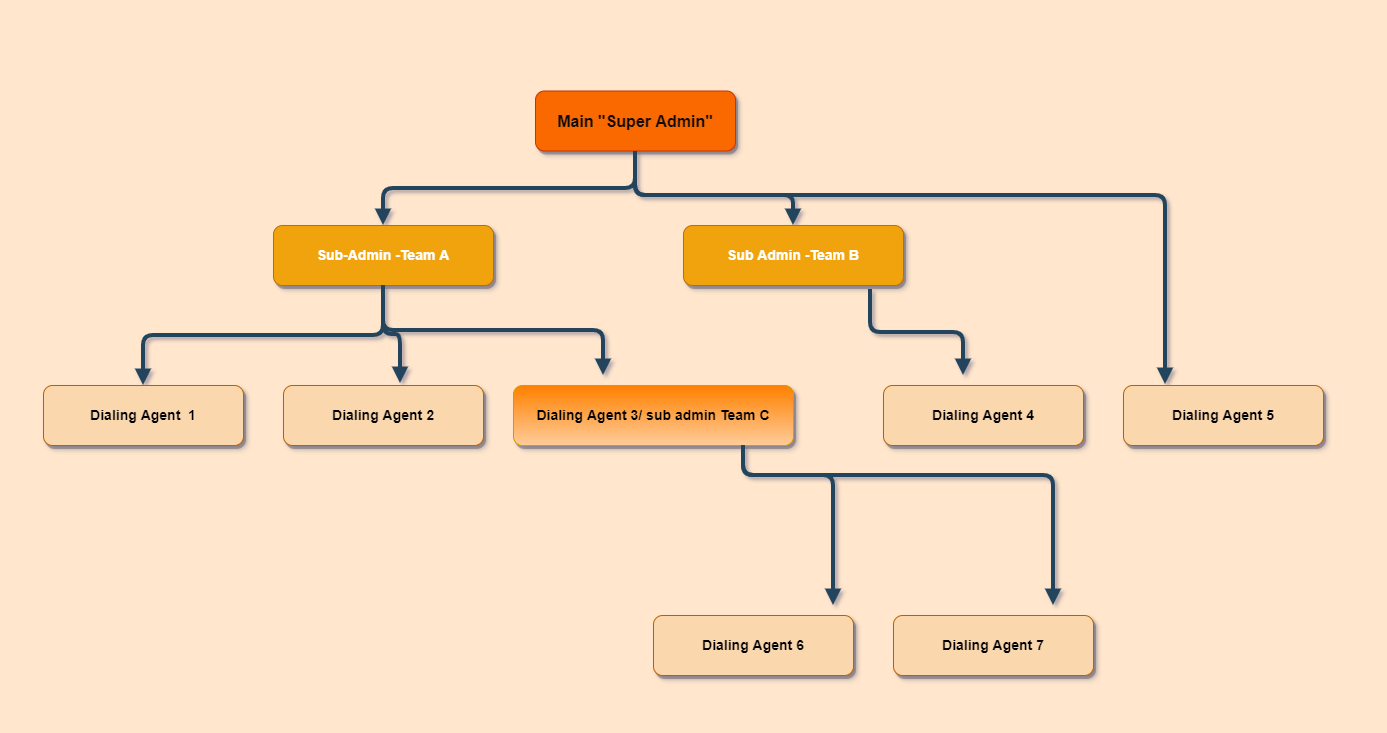 In the example above, The Main Super Admin has access to all accounts in the tree , but to access Dialing agent 7, would have to Log-in as Sub Admin Team A and then Log-in as Dialing agent 3 to access team reports or log in as dialing agent 7 . 
Dialing Agent 5 is directly under the Super admin , so that account can be accessed and reported from the Super Admin account.
Sub-Admin for Team A cannot access reports from Sub Admin Team B or for anyone directly under the Super Admin, and Team C sub admin can only access info on agents 6 and 7.
If the Super Admin is using Local ID, then Agent 5 would have access to this, but users under the sub admins would not be able to use the feature. 
 Sub admin accounts are billed separately from the main admin and must have a CC entered in the billing info. 
To make a user a  Sub admin, please add the user from your team page, then  please call support at 1-888-928-7637 for assistance in changing the account . Let us know what user you want as sub admin and if any of your existing users should be moved under them or how many seats you want under that sub admin.