You are able to have one "Super Admin" with full access to the account and then you can have "Sub-admin accounts" but there are some rules to this as PhoneBurner uses a tiered structure in accounts. 
A: Sub admins do not have access to the Main admin account settings or folders.
B: Sub admins only have access to users placed directly under them in the account.
C. If the team is using Local ID and the Sub-Admin is a dialing seat, they will not have access 

to the Local ID's when dialing.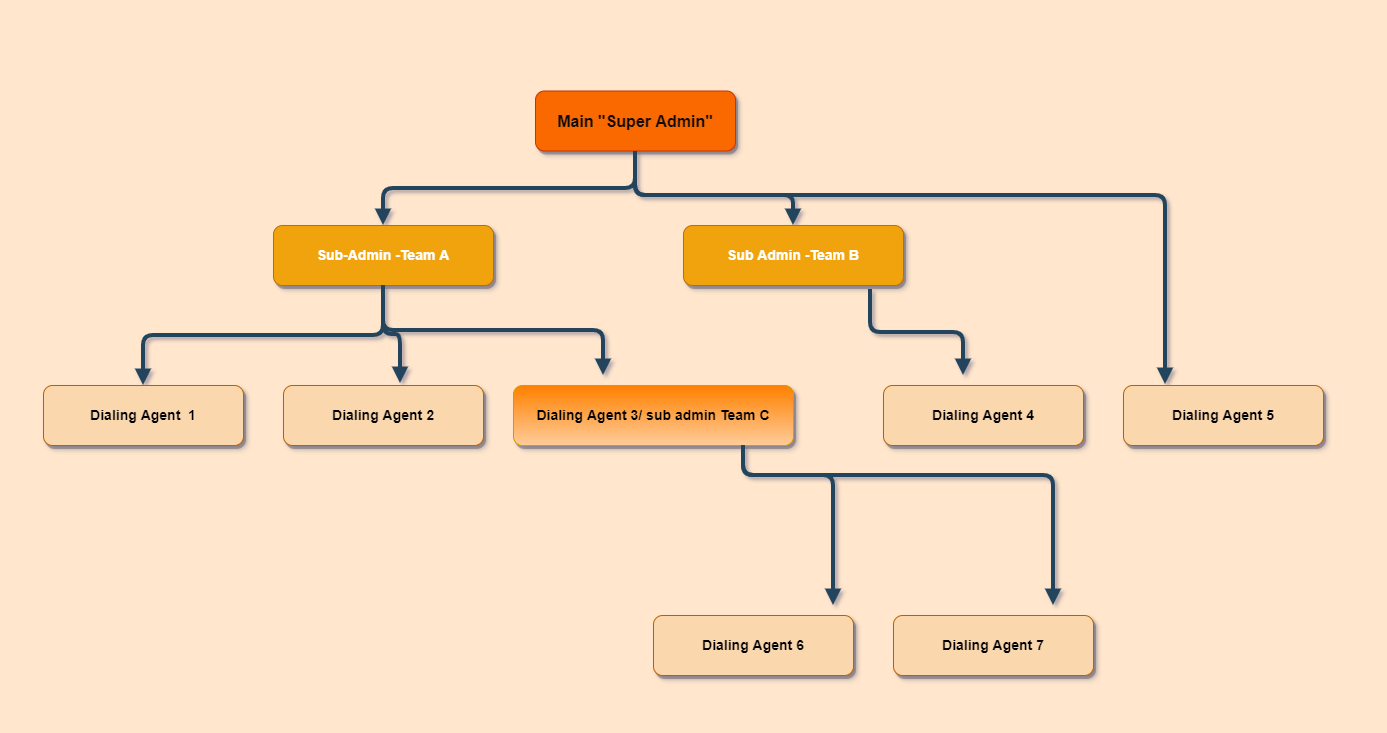 In the example above, The Main Super Admin has access to all accounts in the tree , but to access Dialing agent 7, would have to Log-in as Sub Admin Team A and then Log-in as Dialing agent 3 to access team reports or log in as dialing agent 7 . 
Dialing Agent 5 is directly under the Super admin , so that account can be accessed and reported from the Super Admin account.
Sub-Admin for Team A cannot access reports from Sub Admin Team B or for anyone directly under the Super Admin, and Team C sub admin can only access info on agents 6 and 7.
If the Super Admin is using Local ID, then Agent 5 would have access to this, but users under the sub admins would not be able to use the feature.