Error Code: REQUEST_LIMIT_EXCEEDED
Error Message:
TotalRequests Limit exceeded.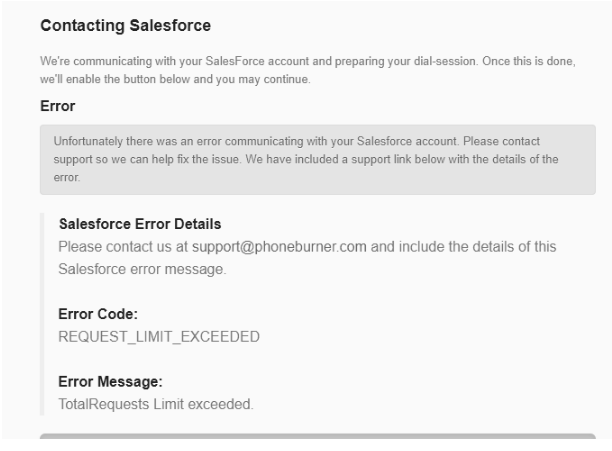 If you get this error while using Phoneburner with Salesforce, this has to do with the number of calls to the API that are allowed.
You can check the API Requests from Setup->Administer Setup->Company Profile->Company Information :
API Requests, Last 24 Hours
If the number there is exceeding MAX number in parenthesis, you get this error. You either have to wait till that number goes down or purchase more licenses to raise the MAX limit if you expect the usage to always be higher that what your current MAX is.

Please contact your Salesforce System Administrator about this error or contact Salesforce support