Our integration with HubSpot is different than Salesforce in that we don't have a button inside of the CRM. We use the HubSpot system to sync the data between the two systems.

To connect with HubSpot, start inside the PhoneBurner application. Open The custom account icon upper right/ from the drop down , select integration settings/ hubspot from the admin account and follow the screens to connect.
Once the connection between the 2 systems is done, PhoneBurner pulls your HubSpot contacts into the PhoneBurner contact manager. From that point forward, any changes made in HubSpot to those contacts are pulled into PhoneBurner and any changes to one of those contacts in PhoneBurner is pushed into HubSpot.
To use the dialer, start a dial-session from PhoneBurner. The calls you make and the emails you send when using our system will get logged inside the contact in the HubSpot system.
Custom fields can be mapped from HubSpot to PhoneBurner, but it is limited at this time to text fields only.
Notes will appear like this:

Note: The syncing of changes has a roughly 15 minute lag. So for instance, changes done inside PB will not be pushed into HubSpot for about 15 minutes.
Be sure to Map any new users added to a team in the HubSpot set up so the contacts will pull into their account .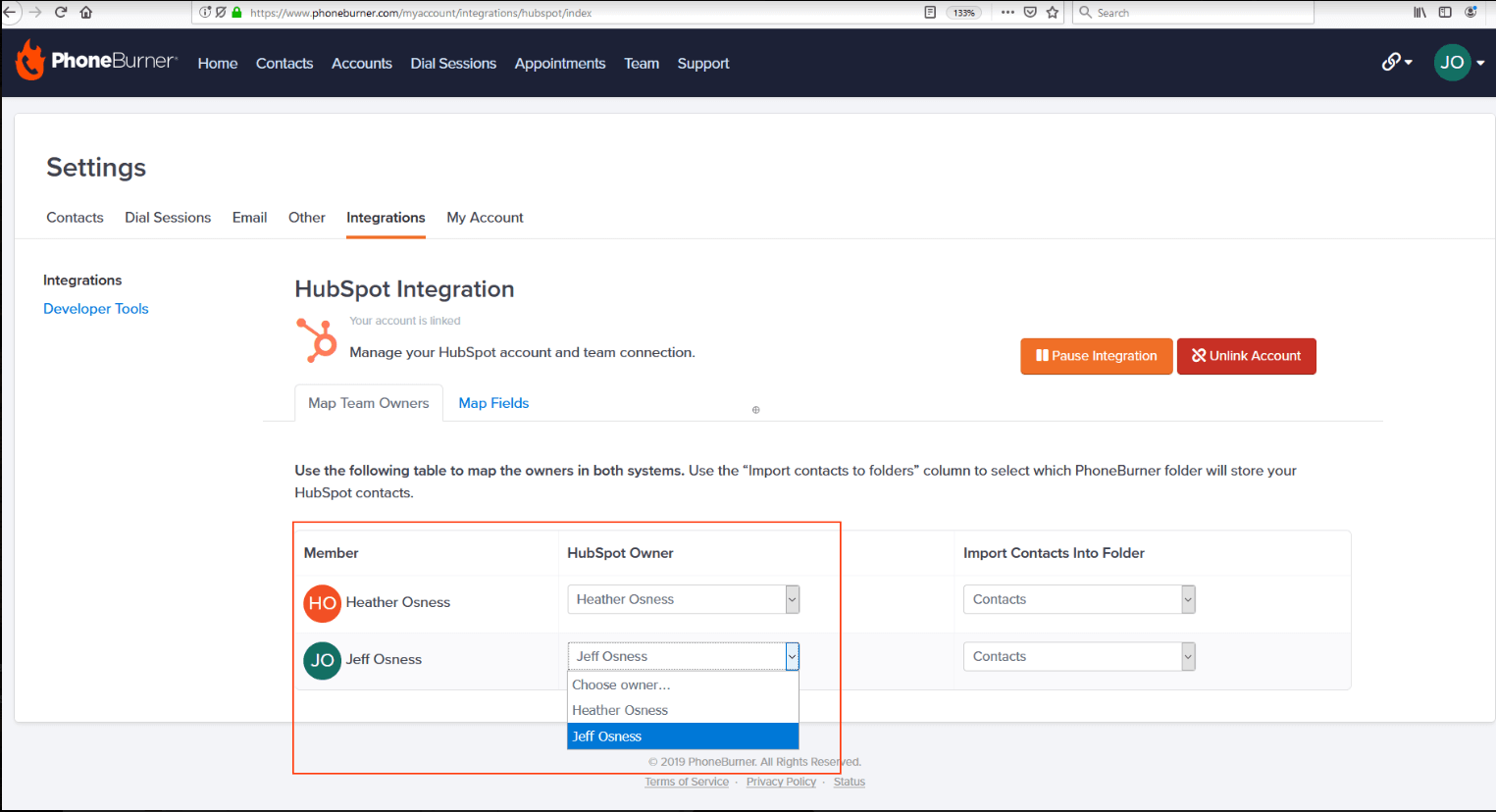 If you are changing mapping of fields or adding additional users, be sure to pause the integration, make your changes and restart it.
If you are not seeing the contacts in the users folders, be sure that person owns the contacts in HubSpot (HubSpot should show the contact owner's name and not "unassigned" or name that it is not mapped too), that you are you are expecting to see.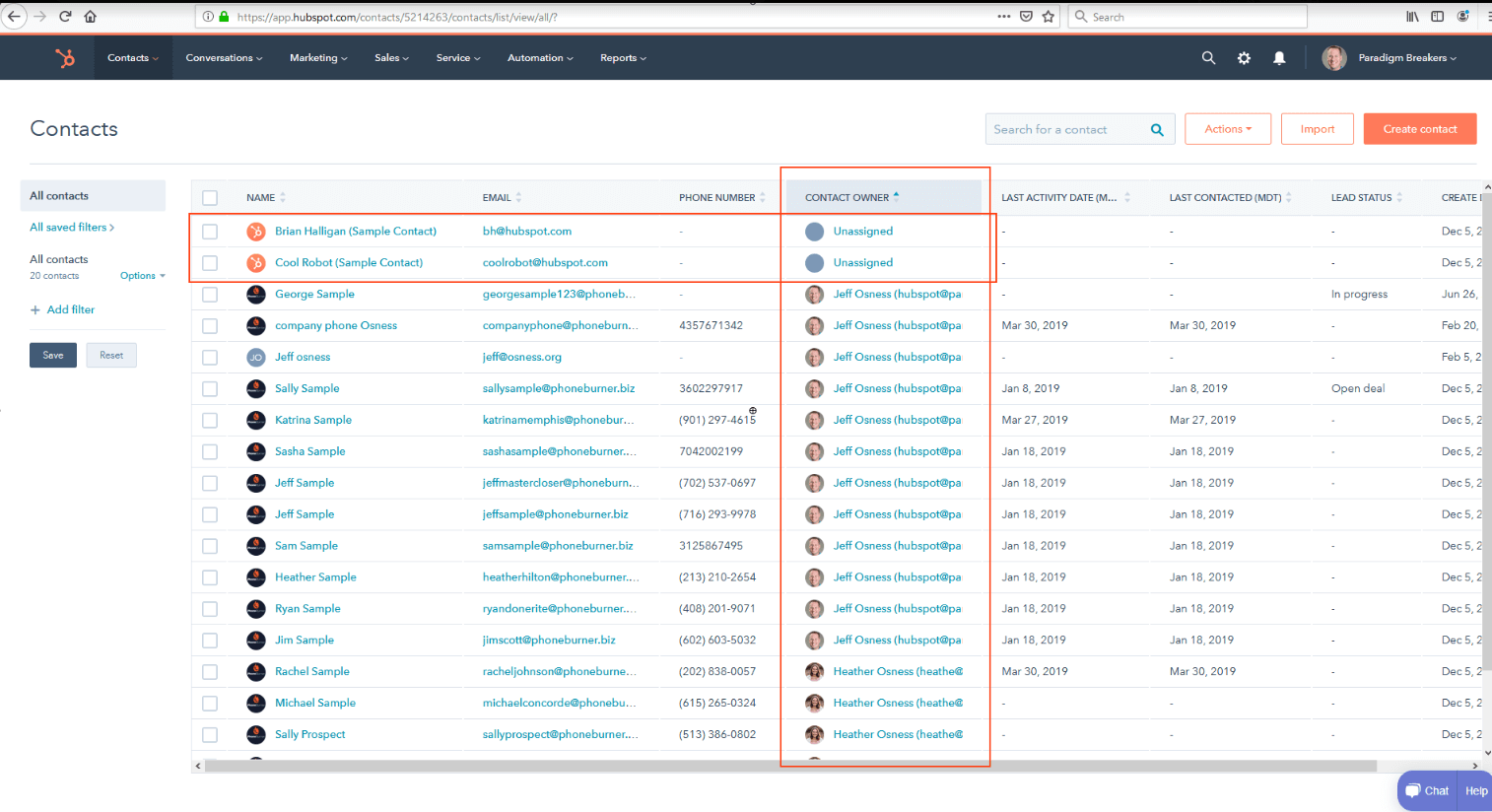 If you manually import contacts, and then connect HubSpot, you may end up with duplicates and only those that are pulled in via the HubSpot integration will update back to HubSpot. The source area in the contact must say "HubSpot" to have it be connected .
Notes:
HubSpot integration only allows two phone numbers to be pulled in for a contact.
* You can use a HubSpot trial account with Phoneburner, but it may eventually run out and it doesn't allow for certain automation in Hubspot for mapping fields in Phoneburner to Hubspot fields.
***Please note that you CANNOT connect to Phone Burner's Hubspot integration if you have Datasync by Hubspot connected. Datasync is built by Hubspot and if you try to connect to the Phoneburner Hubspot integration it will give you an error. You would need to disconnect from Datasync and contact support@phoneburner.com to get the integration reset to be able to connect to the integration built by Phoneburner.