If you started a dial session and were not able to finish for some reason, you can pick up where you left off by clicking on Call History, then go to the section that says Recent Dial Sessions and click on the finish button for the most recent session (top of list) and it will resume from where you left off.
Keep in mind, you may see a finish button further down your list of sessions, however contacts from that session may have already been chosen in another sesson, and dialed recently, so the best way to avoid duplicate calling is to only choose from the top of the list.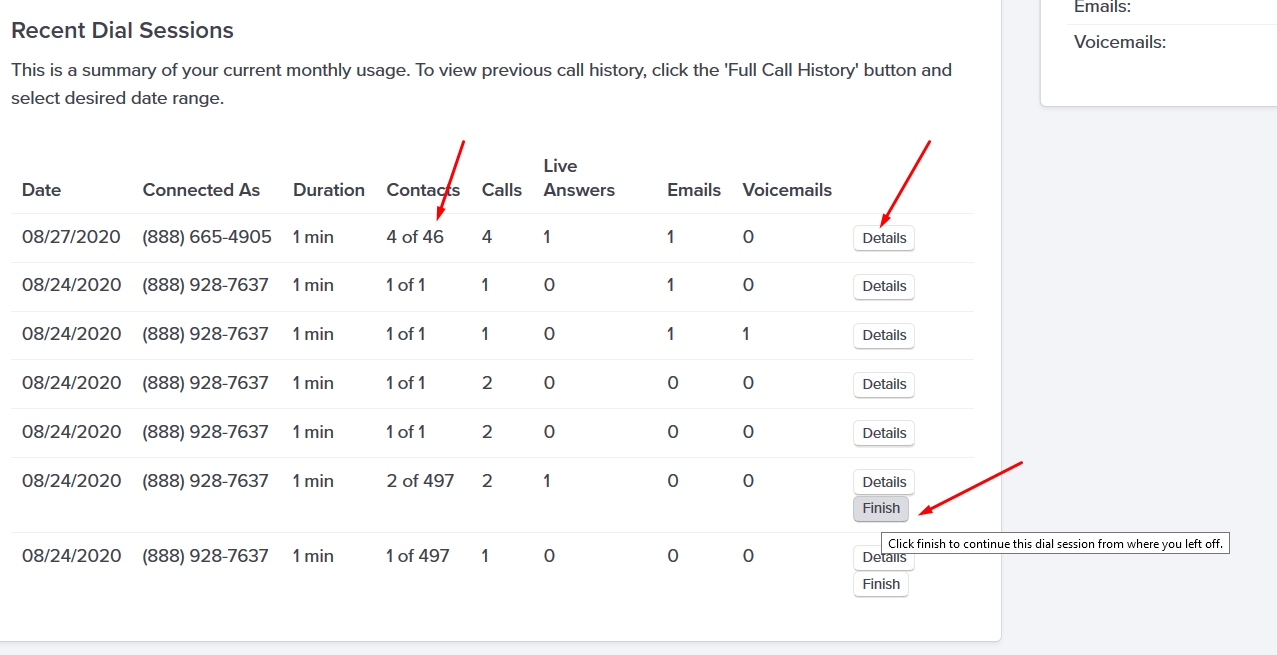 This option is only available for 60 days after a session was started.
Sessions that originated outside of Phoneburner.com using the Salesforce App will not have a finish button .These contacts must be dialed through Salesforce to have the calls log correctly.
Sessions, where the contacts have been transferred out of the user account or have been deleted or are otherwise not available to the user, will not have a finish button as there would be no contacts available to continue to dial.