Contacts can be moved to another folder in the Contact Manager with these steps:
1. Click on Contacts
2. Add checks to the contacts you wish to move
3. Click the Move button
4. Select the desired folder from the list provided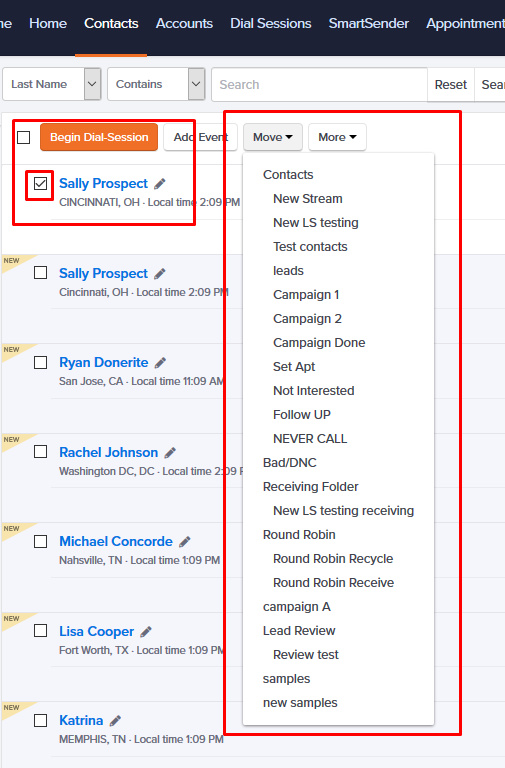 **NOTE: multiple pages of contacts must be moved one page at a time.**
Hypothetical Application:
If you have accidentally imported your contacts into the wrong folder and want to move them, you can use the Move option instead of deleting them. Simply sort the contact list by the date added:

The contact list will load the contacts that were just imported. Then they can be moved to another folder with the above steps.