PhoneBurner does not have a national Do Not Call (DNC) list, but does offer an option to integrate with DNC.com and scrub your contacts against their lists. This is a separate subscription outside of PhoneBurner.

When using the dnc.com integration, this will not mark the contacts in PhoneBurner as DNC like your personal list in PhoneBurner does, nor does it add your personal DNC contacts to the National DNC.com list. The integration checks DNC status in real-time as you dial and skips the call based on the settings you choose.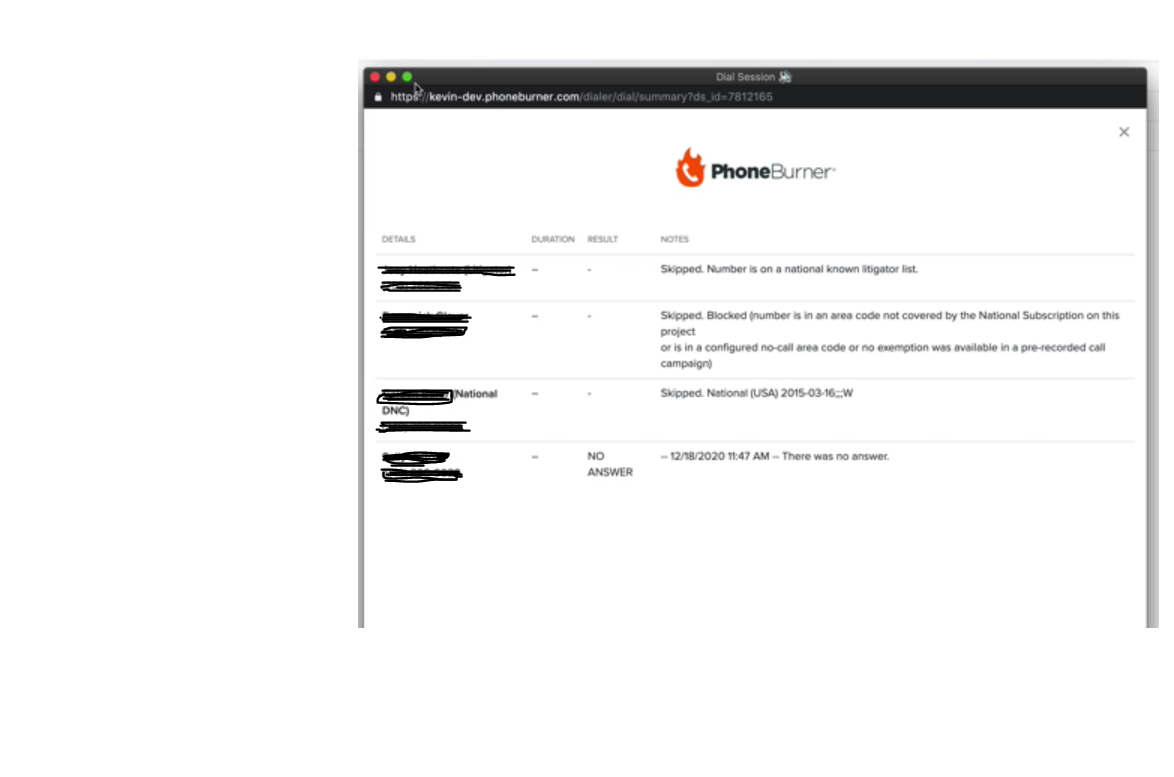 To find more information about this integration, please go to your account icon upper right if you have a Solo or Team Administrator account and click on Integration Settings and go to Contact Center Compliance /dnc.com and click the Learn more link to sign up for an account with them.
DNC.com has partnered with PhoneBurner to provide real-time scrubbing for DNC and TCPA Compliance.
DNC.com provides the most accurate and comprehensive database of serial TCPA plaintiffs and attorneys both from crowdsourced and actual case filings and settlement demands. We are the pioneers in creating TCPA insurance from damaging class actions stemming from fake leads designed to infiltrate your lead network. Whether you are a lead buyer or seller, you can easily take advantage of the best on class lead management system with PhoneBurner with the best in class TCPA compliance company in the industry.
Pre-built real-time API allows seamless scrubbing with a simple one step setup
Run your scrubs natively right inside PhoneBurner for DNC or in stand alone app
Further info on DNC handling can be found here:
https://www.ftc.gov/tips-advice/business-center/guidance/qa-telemarketers-sellers-about-dnc-provisions-tsr
Visit the PhoneBurner Blog for more information on DNC: A Comprehensive Guide to the Do-Not-Call Registry