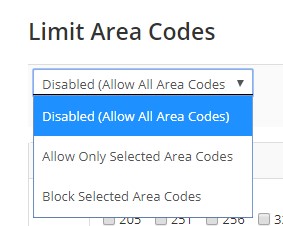 Limit area codes will allow you to block the dialer from dialing certain area codes or select only certain area codes to allow dialing. This works from your folders when dialing to limit your calling area. It also works from lead streams if you only want your team calling in certain states from a full list of multiple states. (note this may slow down the dialer while it searches for numbers to call)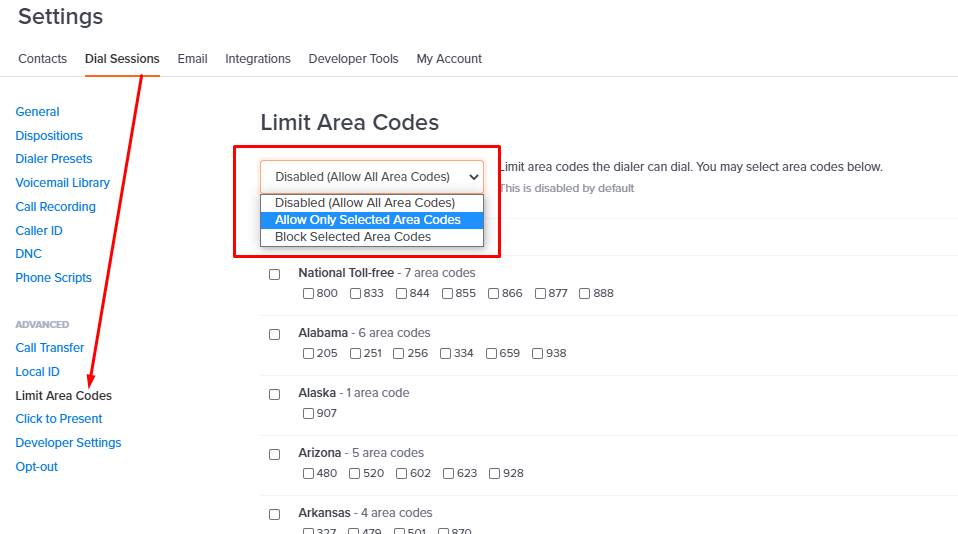 Simply select the option to allow or block from the dropdown (It is set to allow all by default) and then select the area codes you want to allow or block. To set this up, go to Your account icon upper right/Dial session settings/ Limit area codes.
NOTE: There may be times that emergency laws or Holidays will restrict dialing to certain area codes and this feature may help you to avoid dialing contacts in these areas.
To help keep track of these issues, Phoneburner recommends subscribing to an alert system like DNC.com's and consulting with your own legal partners to understand your rights and responsibilities.