Local Presence is the technology that allows you to automatically match your purchased local numbers to the local area code when dialing contacts. Local Presence can help increase answer rates and improve campaign results while simplifying outreach processes and inbound call experiences.
This feature is different from purchasing local numbers. You can purchase as many local numbers as you want, but if you want them to dynamically match your contact's area code during a dial session you must apply and be approved for Local Presence.
We recommend that you should only purchase numbers in locations where you have an established business presence. Purchasing numbers to deliberately deceive contacts by suggesting you have operations in locations where you do not, may be a violation of the Truth in Caller ID Act.
To use this feature you must complete a form and be approved by our Trust & Safety team. Reference this article here on the steps of how to apply for Local Presence.
How do I use Local Presence?
After you are approved and Local Presence is live in your account you will need to update your Caller ID settings. For any Number Pool where you want Local Presence enabled you will need to select Local Presence for the Caller ID rotation.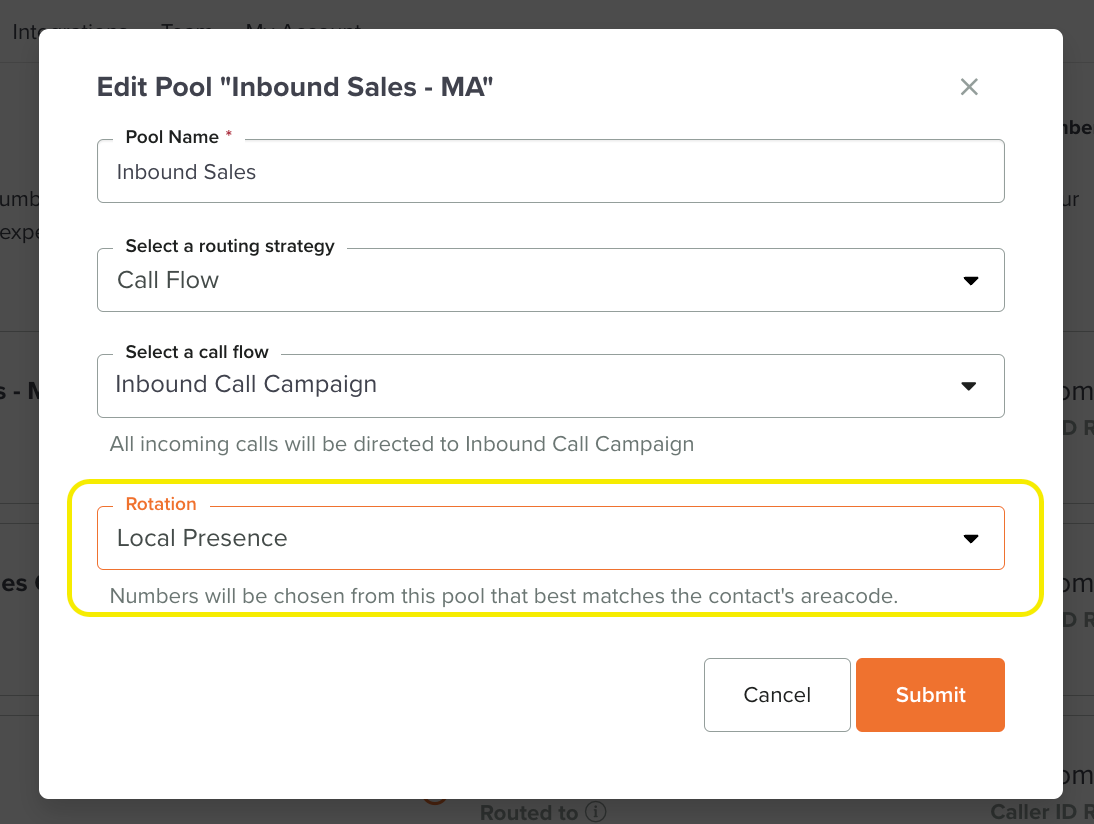 Then you will be able to see at a glance when looking at your Numbers page what Number Pools are set up with Local Presence.

You will need to select the Number Pool you would like to use when starting a dial session in the Caller ID section.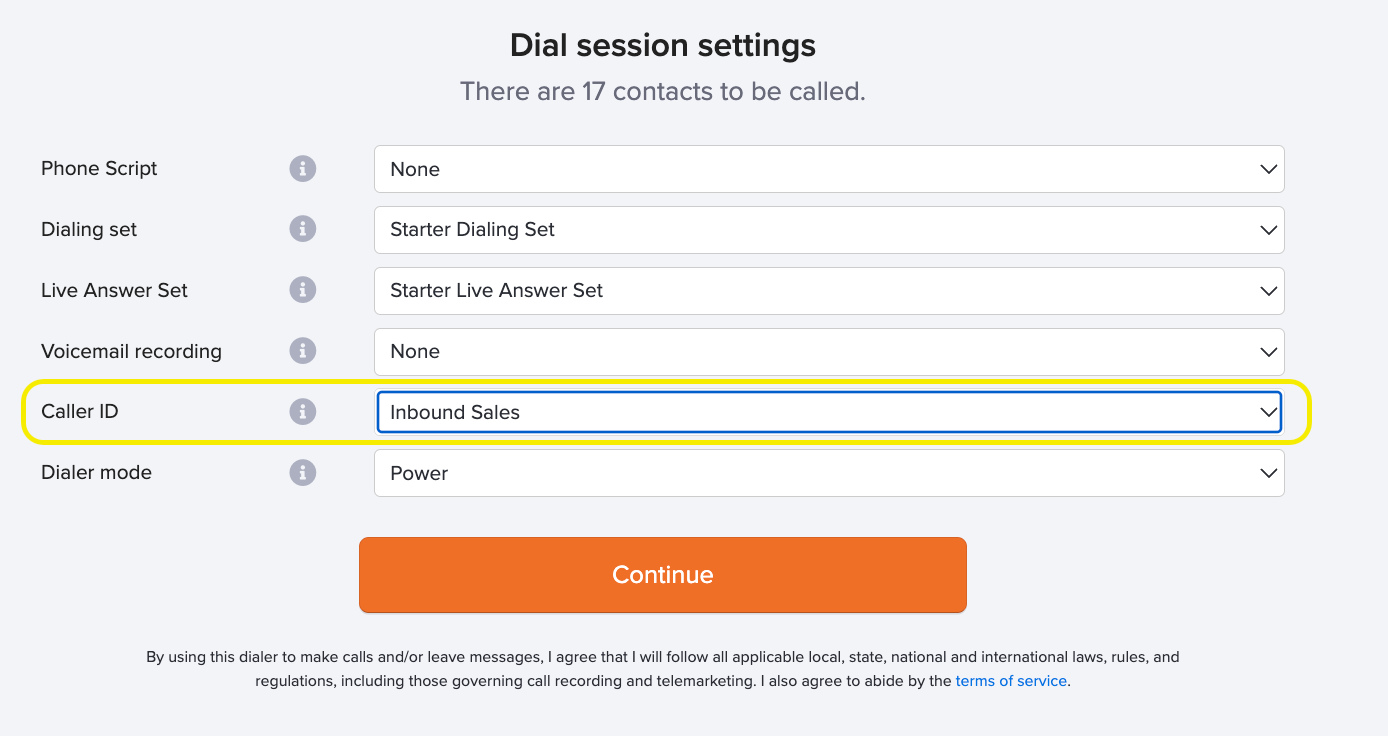 You can easily go in and edit pools as needed. This includes adding or removing numbers.