Click the Circle at the top right and go to > My Account:  Email is where you can view and update how people see your communications from the system and how the system communicates with you. You can Update Email Address we have on file for you, Add a Mobile Device, set your Notification & Subscription Settings and if you are an Unlimited Account holder you can even set up your account to user your Custom Email Sending Server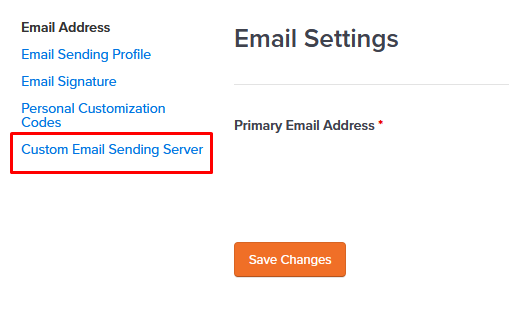 Email: Email Address: Your primary email is where we will send all communications from PhoneBurner. It is also the email address that we will use when we send emails to your contacts on your behalf unless you've changed your  Your Email Sending Profile setting referenced here.
 Email: SMTP Server: This feature is available to Unlimited Subscribers and allows you to use your own mail server to send emails. 
My account>EMAIL & NOTIFICATIONS >Mobile SMS settings: You can add the email address of your mobile device to get instant alerts from the PhoneBurner system. If you want to receive alerts from the PhoneBurner system about new prospects, new voicemails or upcoming appointments, this is another great reason to add your mobile device. Be sure to review your Notification & Subscription Settings as mentioned below.
My account>Notification & Subscription Settings: This page lets you control when and how PhoneBurner will notify you of important system events. We highly recommend you take a few minutes to review the available options.