Round Robin Unlimited is designed to evenly distribute leads from the

admin account to the a

gent's account

, so it actually transfers the contacts into the agent's account and the agent then will manage the contacts on their own.
NOTE: The steps below must be followed in order. If you do not follow these steps in the order they are listed, your Round Robin LeadStream may not work correctly.
1. Login to your admin account and navigate to the LeadStream: Contacts > Gear Icon (to the right) > LeadStream > Add LeadStream

2. Select the Name, give a description if you wish and create a Round Robin LeadStream. Pay special attention to the folder you select as the Distribution Folder, the Receiving folder where the agent will get the leads and the Recycle Folder.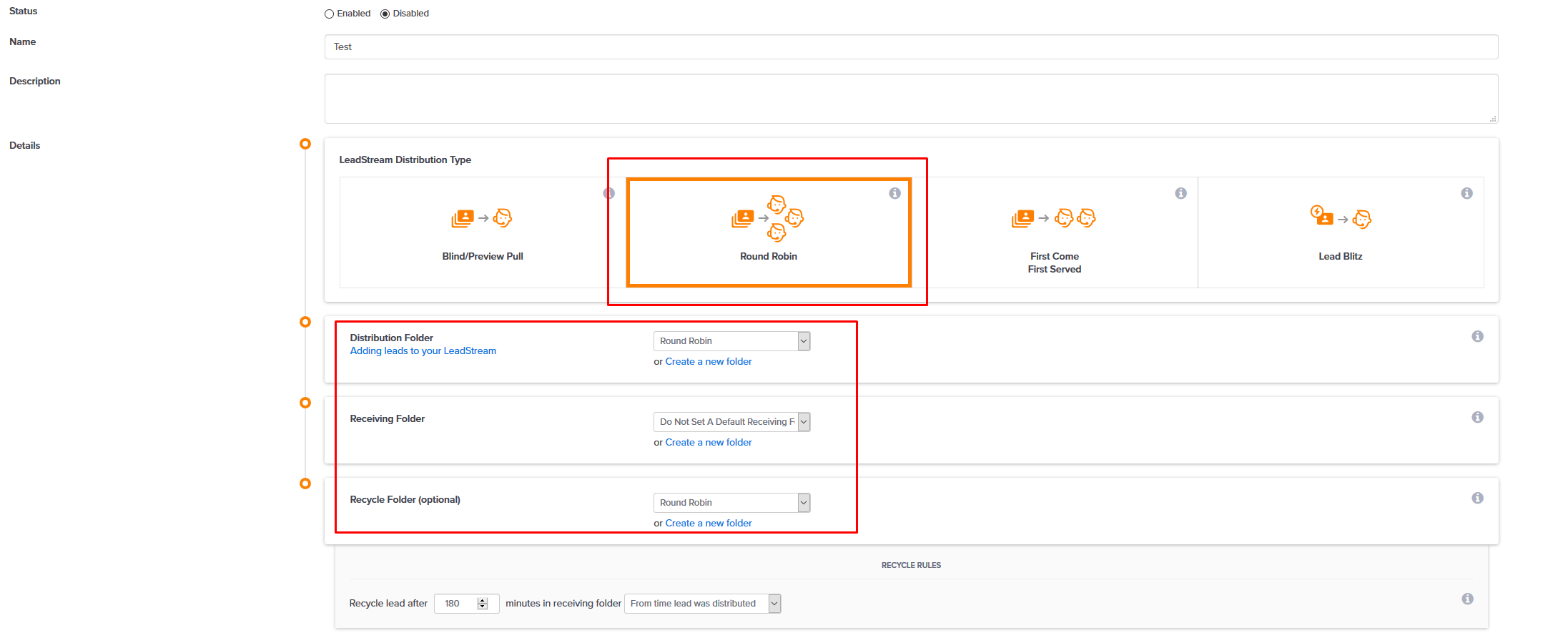 3. Next you will be prompted to add recipients to the LeadStream.

4. Select which agents you'd like to be a part of the LeadStream, the folder you would like the leads put into if different than the original set up and and if there will be a daily lead limit. Enter 0 for Unlimited. click Add Recipient when done.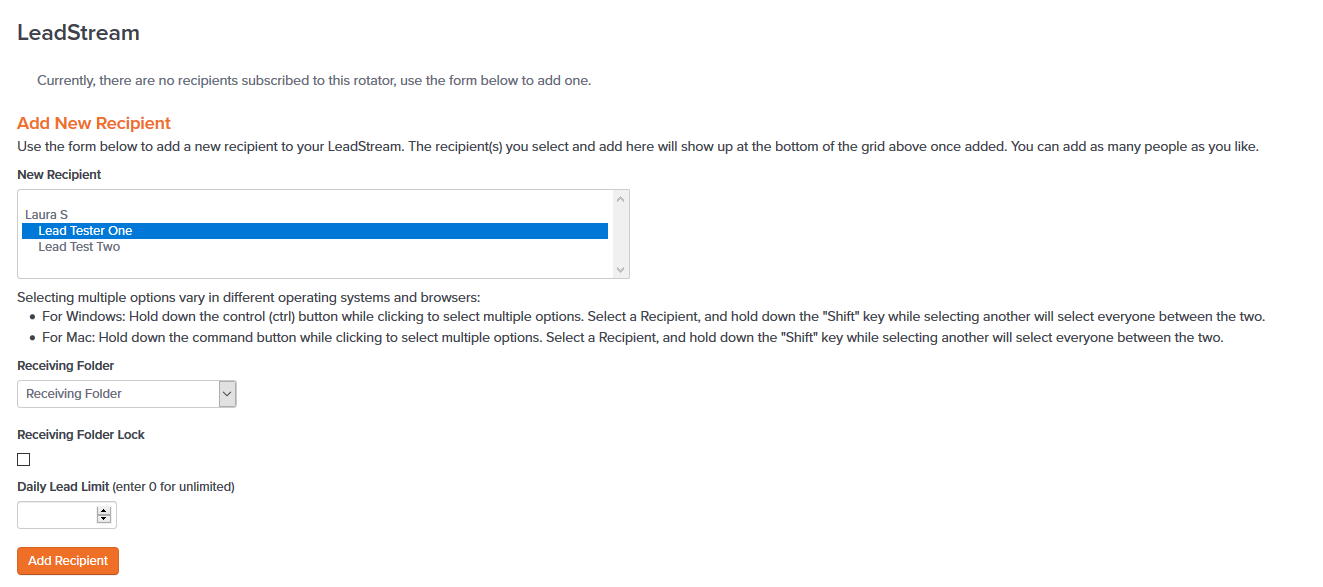 5. Import contacts into the Distribution Folder referenced in Step 2. If you're not sure which folder this is you can review the LeadStream by clicking Contacts > Gear Icon (to the right) > LeadStream
6. To edit, select the Edit Icon to the right of your screen.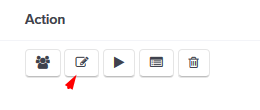 7. When you are ready to distribute the leads, edit the Leadstream and click status: enabled.

Make sure all users you want to have get leads are added before enabling the Leadstream or they will all get distributed to only the ones that have been added as this happens as soon as it is enabled.