**NOTE: You will want your Dispositions and One Touch E-Mails configured prior to starting a dial session.
1. Click Contacts towards the top of the page.
2. Select the contacts you wish to call by checking the boxes immediately to the left of them. You can also select all contacts on a page by selecting the check box next to the orange Begin Dial Session button.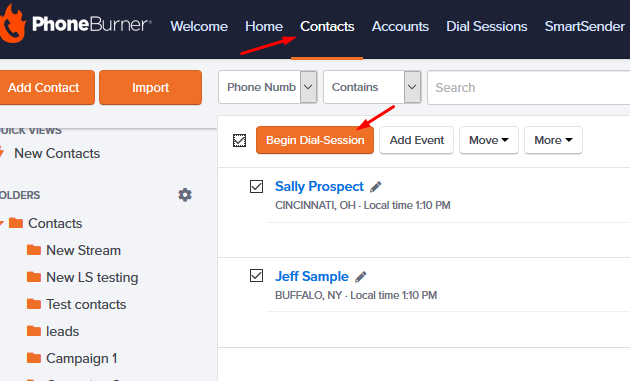 After you have chosen the numbers to dial you'll need to choose the options you would like to dial with such as Phone script, Voicemail message, Dialing set, and Live Answer Set.
These will appear in the drop down which match your Email and scripts settings, Voicemail library and your Disposition settings.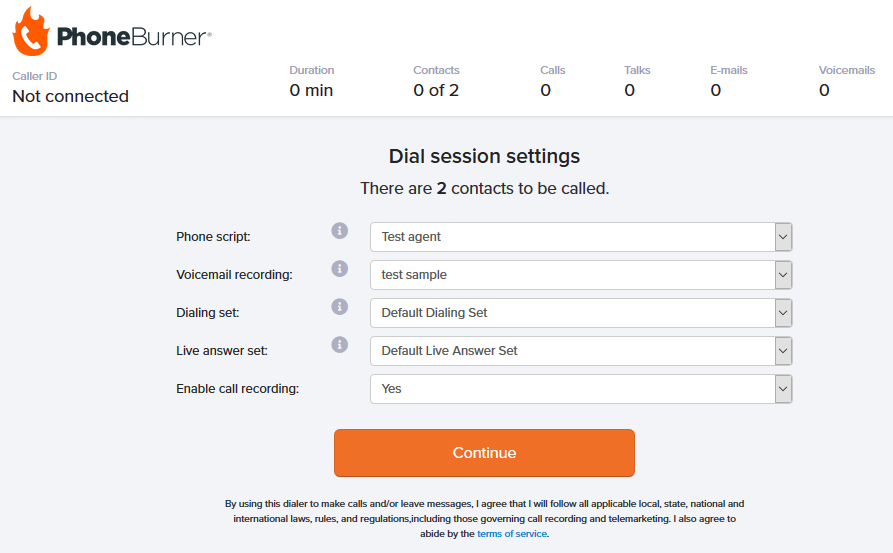 3. Choose your dialing method: 
If you have subscribed to Browser connect ( softphone) and or Connect me, you will see three tabs on your dialer window to choose how you want to dial out.