When you get a live answer during a dial session, the call transfer feature allows you to transfer the active call to one of your transfer agents. The transfer process is a warm transfer (also called "attended transfer") which means you'll have an opportunity to talk with the transfer agent before connecting your contact to the call.
Each transfer agent can have one or more phone numbers assigned to them. When you initiate the transfer, you'll select one of the transfer agents from your list.
If there are multiple numbers, We'll ring all of the phone numbers at the same time, and the first answered call will be connected to you immediately. (Please note that if a Voicemail picks up first, that call will be transferred to the voicemail as it was the first answering line).
When adding a transfer agent/s, you can add an email address so that the contact info will be emailed to the agent you are transferring to at the time of the call. This does not transfer the actual contact record as this stays with the caller unless a disposition is set to transfer the contact.
This will appear like this in the email with the contact info , tags and custom fields.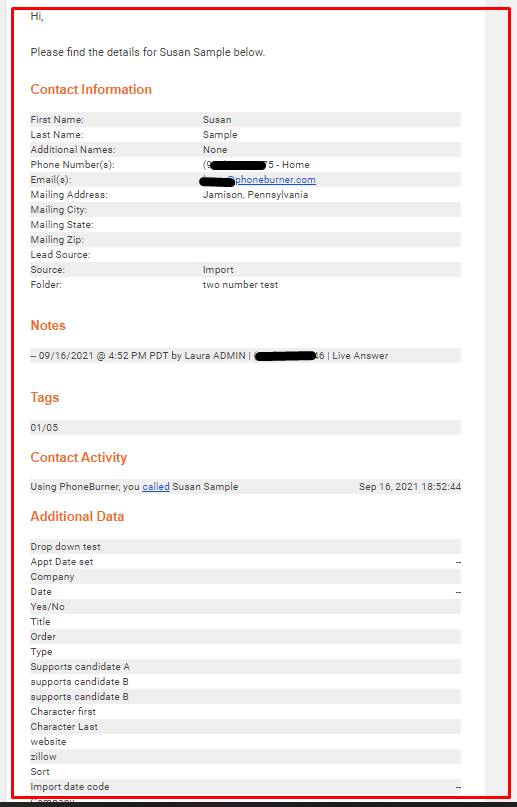 If your transfer agent has a phone tree, you will also be able to dial the extension with the dial pad provided.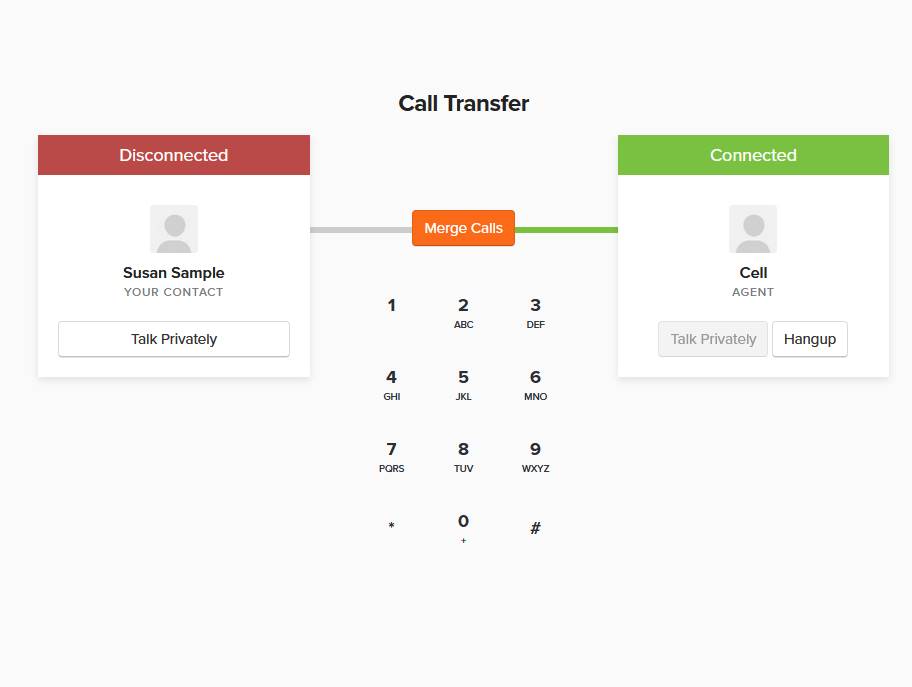 Once you're ready to connect your contact to the transfer agent you'll merge all the parties together and everyone can begin talking.
Go to: Call History>Dial session settings>Call Transfer
The link for set up is: https://www.phoneburner.com/dialer/settings/calltransfer/index

What caller id will show to my transfer agent?
Next to the button to add an agent, you can choose the option for caller id to show either the dialing agents caller id based on the dial session settings, or you can turn toggle this off and have it show the number of the contact you are transferring.

Click for Video Demo ( This demo will give you the basics but may be from a previous version of Phoneburner and newer features may have been added or updated) PhoneBurner Transfer Demo